Never waste soap ever again.
This 2-in-1 Soap Dispenser Pump & Sponge Holder is a must-have in your arsenal. It¡¯s the best soap and sponge dispenser and sponge holder in the market. This caddy can be used to hold sponges, scrubbers, brush, scouring pads, rags, and other washing tools. Keeps your sink or table neat and organized.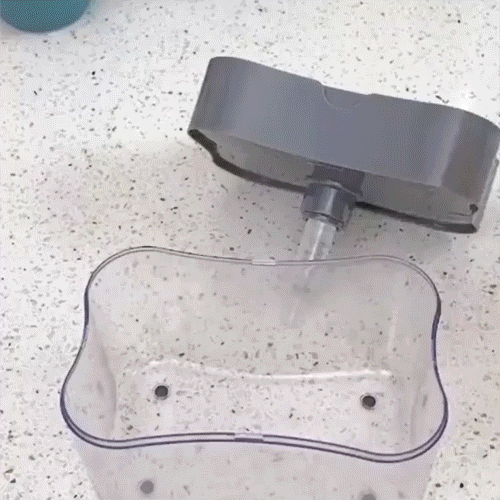 It¡¯s equipped with a built-in pump that allows it to automatically dispense the liquid soap once the sponge on top of it is pressed. This feature helps you control the amount of soap you use. No spills and overconsumption. When used for regular washing, it saves you time and effort too.
Its compact design allows you to put it anywhere needed without eating too much space; countertop, sink, and others. The dispenser can store about 13 ounces of liquid soap (385 ml of all kinds. It¡¯s easy to use and very comfortable. Built with a non-slip base that holds the container and keeps it from sliding off the countertop, even if it¡¯s slippery.
It¡¯s eco-friendly too. Using this helps you get rid of all those single-use soap and sponge holders. It¡¯s totally washable and refillable. Durable, It will last for years!
Specifications:
Size: 140 x 105 mm
Material: Plastic
Capacity: 380 ml
Method: Manual Press