Gardening made easy.
We introduce you to this Plant Root Growing Pod. A spherical object made of high-quality plastic designed to elevate your plant propagation method.
It is shaped like a globe allowing enough space for the plant¡¯s roots to spread. It helps them grow stronger and better, paving the way for a propagation rate that¡¯s faster than usual. This pod is inspired by the ancient method of air stratification, the process of replicating plants by grafting them through an existing plant¡¯s branches.
This tool also works on vines, fruit trees, herbs, and many others.
It¡¯s guaranteed safe and effective. Does not damage the parent plant at all because you only use the small branches when propagating a plant. It does interfere with the parent plant¡¯s natural growth at all. In fact, using this innovative tool speeds up the whole process.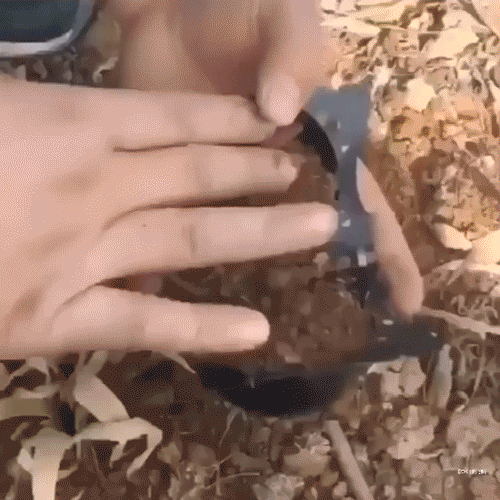 Specially crafted with premium materials to ensure quality and durability, Designed with plugs and corner locks that securely clip the pod into the branches. These safety locks hold tightly even when there¡¯s no rod or any form of support underneath. For extra security, you can use a plastic cable tie.
It comes with four small holes, useful for strapping. This pod is also equipped with a water inlet that allows you to control the roots¡¯ water intake and an observation port which the branch can also extend from for extra ventilation.
These can easily be washed and reused as needed. They¡¯re made durable enough to withstand wear-and-tear, designed to last for years. You can reproduce more plants. Very useful!
Makes great gifts for garden lovers.
Specifications:
Diameter: 50 x 80 x 120 mm
Material: PP Plastic