WATCHING VIDEOS AND MOVIES ON YOUR PHONE HAS NEVER BEEN MORE COMFORTABLE! 📺✨
There's nothing better to do than enjoy movies with family & friends. Whether you like TV shows or movies or just streaming online videos, our Universal Screen Amplifier will instantly boost your viewing experience!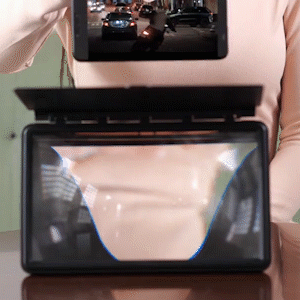 Specifically designed to fit all smartphones, it is easy to shrink and you can adjust the zoom to the full-screen state according to the size of different phones to improve the viewing experience. Suitable for use on various occasions ¡ª indoor, camping, journey, leisure, etc.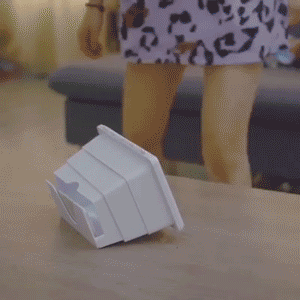 Key Features:
✔ Smart Design: The genius telescopic design locks the light source and improves the brightness of the picture, preventing reflection of light or glare as well as no strain to the eyes!
✔ HD Magnification: The Phone magnifier can enlarge 3 ~ 5 times the phone screen and provide clear, crystal clear HD images, providing an excellent watching experience. It can also be used as a traditional magnifying glass due to its large area for enlargement and is more suitable for middle-aged and elderly people to read books, read newspapers and news online.
✔ Universally Compatible: The screen magnifier is specifically designed to fit all smartphones, so whether you have an iPhone or an Android phone, the magnifier projector screen is sure to work with your device.
✔ Compact & Portable: The screen magnifier is lightweight and portable and can be folded when not in use, so you can easily take it anywhere you go. No battery required!
✔ Wide Range of Uses: It works just like a phone projector screen and it is suitable for use on various occasions - indoor, camping, travel, leisure time, etc.
✔ Makes a Great Gift: Know someone who loves binge-watching shows or movies? This is the perfect gift for them!
Specifications:
Material:

ABS, Acrylic
Color:

Black/White
Magnifier frame:

18.5 x 14.5cm / 7.27 x 5.7in
Magnifier lens:

16.5 x 10.5cm / 4.8 x 4.13in
Weight:

125g / 4.41oz