Simple Hack To Have an Organized Closet

Aren't we all sick and tired of having a messy closet where it's hard to find anything? Well, This Wardrobe Storage Board Organizer is the easiest and best solution for you where you can fold and stacks shirts, jeans, pants, and other garments in a neat, impossible-to-disturb stack kind of way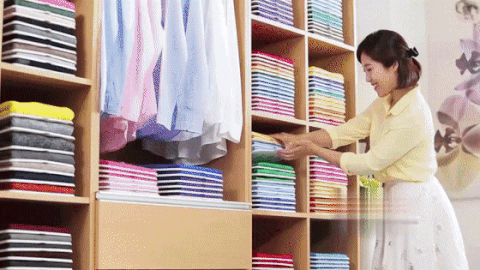 It simplifies your laundry routine where you save time and improve efficiency from folding, storing and selecting your outfits as the shirt is stacked neatly and very accessible to just pick a shirt without causing a mess.
It's totally portable and lightweight where it's suitable for travel use. It's designed with a slim flat body where you can use it in the closets, drawers, and cloth racks. It works with shirts, t-shirts, and trousers.
Wardrobe Storage Board Organizer is the best helper for your bedroom laundry closet and it keeps your clothes from bunching and wrinkling, which is totally awesome.
Product Features
Portable and Light Weight
Save Time and Improve Efficiency
Breathable and Anti-Slip Design
Perfect for folding trousers, shorts, pajamas, t-shirts
Keep your closet tidy and clean all the time
Product Specification
Material - Plastic
Type - Storage holder and rack
Color - White, Grey, Beige
Package Included
5 x Wardrobe Storage Board Organizer
Estimated delivery time 7-14 days