Packing is one of the toughest task to do whenever you about to on a trip. Our 6pcs Luggage Organizer helps you pack all your clothes and necessities into space saving bags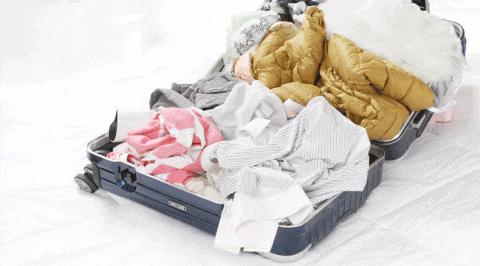 Product Highlights
KEEP THINGS ORGANIZED ¨C The luggage organizer set will speed up your packing process and classify your goods into different bags. This makes it easy to store, pack and unpack.


LUGGAGE COMPLIANT - Our luggage organizer is specifically designed to fully utilize your luggage space while also fitting into standard luggage compliant suitcases.



PREMIUM OXFORD MATERIAL

¨C

The bags are made with 100% premium oxford material with breathable mesh cloth. Practical and beautiful, keeping your clothes clean and wrinkle free




LARGE COMFORTABLE ZIPPER ¨C Zipper holding part of the soft plastic, pull smooth and let you use in satisfaction.
If you find that your clothes and belongings are always wrinkled and crushed...
if you find that you luggage bag is always full before you can hardly add anything...

Then this luggage organizer is the smart choice for any person who travels or is outside most of the time
Product Specification:
SIZE:
Large Net Bag: 37x27x12cm (14.57x10.63x4.72")

Medium Net Bag: 31x22x12cm (12.20x8.66x4.72")

Small Net Bag: 20x15x12cm (7.87x5.91x4.72")

Large Bag: 34x24cm (13.39 x 9.45")

Medium Bag: 27x19cm (10.63 x 7.48"

Small Bag: 17x13cm (6.69 x 5.12"
WEIGHT: 150G
MATERIAL: Waterproof Oxford Material
COLOR: Blue/Gray/Green/Pink/Red
CLOSURE TYPE: Zipper
PACKAGE CONTENT:
3 x Luggage Organizer Net Bag
3 x Luggage Organizer Zipper Bag