Get It Right & Fix It Fast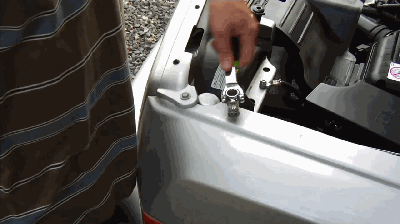 Aren¡¯t all of us are always struggling to find the right-size socket head and worst gone through everything in the heavy toolbox and still can¡¯t find the right one. Wll, this 8 in 1 Rotating Socket Tool will definitely let you do the fixing with ease.
It¡¯s the right tool for any job by simply clicking between the different sizes and head. Its unique revolutionary tooth design allows you to do both standard and metric sizes and you can even work at 45¡ã angle which is really handy, convenient and it saves your time too.
This 8 in 1 Rotating Socket Tool allows you to rotate it 360¡ã to get the perfect size socket to get your job done in a swift. With this uniquely designed wrench, take the guesswork out of your concern and make them faster and easier than ever before.
Product Features
Handy, convenient and saves your time
Easy to clean and corrosion resistant.
No more lugging around heavy tool boxes
No more struggling to find the right-size socket head
Tackle projects around the house, on the road, on the job, anywhere
Work with spline bolts, 6-point, 8-point, 12-point, Torx, square and even damaged bolts.
Ergonomics design where it has an anti-skid handle which provides more ease of use and helps in increasing work efficiency and keep your hand on tightly without slipping.
Product Specification
Material

¨C Stainless Steel
Color

¨C

Red
Features ¨C

Double End

Function ¨C

household, screw nut, screw

Size ¨C

25x5x4cm/9.84x 1.97x1.57 in

Suitable for sizes

¨C

8-10-11-13-14-16-17-19.
Package Included
1 x 8 in 1 Rotating Socket Tool