THIS ACUPUNCTURE MERIDIAN PEN WILL RELIEF YOUR PAIN NATURALLY WITHOUT BURNING A HOLE IN YOUR WALLET!
Mostly people in their 50s and above have back pain caused by poor posture. An acupuncurist will insert needles into a person's body with the aim of balancing their energy. With the help of acupuncture, you are able to balance your inner energy.This, it is claimed, can help boost wellbeing and may cure some illnesses.
This acupuncture method is originated from China and is common among asians. Over the years, it has made popular globally due to its effects and benefits. However, the idea of piercing needles into your skin might still not be accepted by everyone.With this Acupuncture Meridian Pen, you can achieve these ffects without a single needle!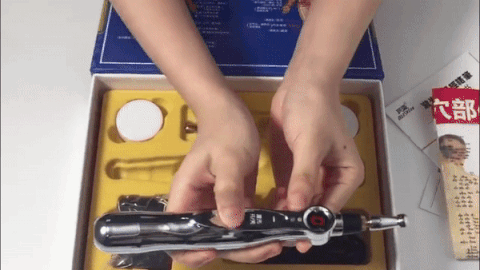 Product Features:
Different Functions Of Heads -

Dome Type: Accurate Physical Therapy, Without Needles And Easily Focus On Pain Areas. Safe And Effective With No Side Effects.

Suitable For -

Effective Pain Relief On Shoulder, Cervical Vertebrae, Back, Elbow, Waist, Knee, Ankle, Feet, Nerves, Muscle Pain, Tennis Elbow And Many More Acute And Chronic Physical Pain. Curing Frozen Shoulder, Arthritis And Neuromuscular Pain, etc.

Physiotherapy -

The Acupuncture Pen Can Stimulate The Acupoint And Create a Feeling Of Vibration In The Epidermis. After Using, You Will Feel Relaxed And Comfortable. Through The Bioelectrical Axis Network, It Directly Affects The Body Tissue, Regulates Body Absorption, Adjust Balance, Metabolism And Other Functions, To Achieve Health Care Purposes.
?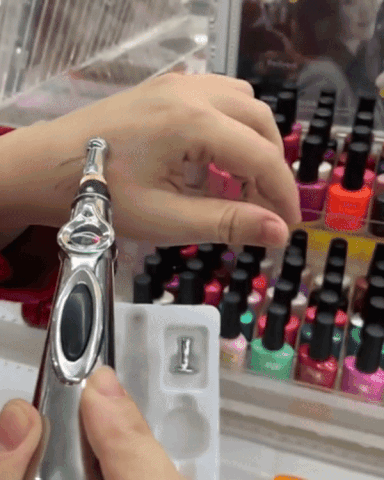 Flexible And Easy To Use -

Most Important Thing Is One Should Know About Acupoints, The Way They Work In Order To Use This Device Effectively. Please Review The User Manual Before Use. This Product Has 9 Adjustable Intensity, Please Press The "+" Or "-" Button To Switch To The Level You Want. Suitable For Family Use. And It Is Also Portable For You To Take While Traveling.
Product Specification:
Voltage: DC1.5V ( AA battery not included)
Output: 3.7V;300mA+/50mA
Pulse frequency: 0.01-300hz
Pulse width: 100uS-320uS
Output amplitude: 500 ohm
load voltage: 3.3V
Package Includes:
1x Acupuncture Meridian Pen
Estimated delivery time 7-14 days