Correct your Posture while on your Phone
Protect yourself from neck pain with this Universal Lazy Bed Holder. With an upper clip to attach to your device and a lower clip to mount on any secure surface, this holder can be adjusted to any height or angle for ultimate convenience.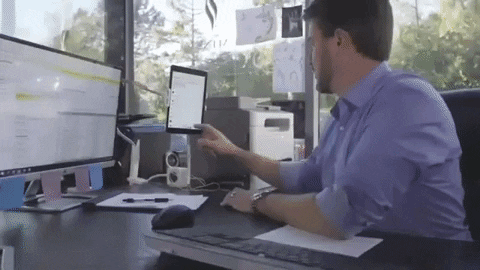 360 Degree Rotation: Stop straining your eyes and keep your phone at the appropriate distance. You can adjust the height and angle to a full 360 degrees and get the best position by bending and rotating the holder.
Holder Clip: The small holder clip will attach to most edged surfaces. The Universal Lazy Bed Holder has a strong clamp to hold your phone securely. It easily attaches on furniture such as table and bookshelf.
Durable Material: This Universal Lazy Bed Holder is made from ABS plastic. The arm is sturdy enough to hold your phone firmly, yet flexible to bend in any direction to accommodate your view.
Easy to Install: The clamp opens and can be securely mounted on bed frame, bedside, headboard, nightstand, desk, table, and kitchen counter. To attach the phone simply open the upper clamp and insert the device.
Compatibility: Our clamp can hold phones between 4.7-6.3 inch making it compatible with most devices.
Order Today
Hurry! Before We Go Out of Stock
Get yours now by clicking the buy button and filling the order form. We will ship your entire package to you immediately.