Fast, Cheap & Easy Way To Weld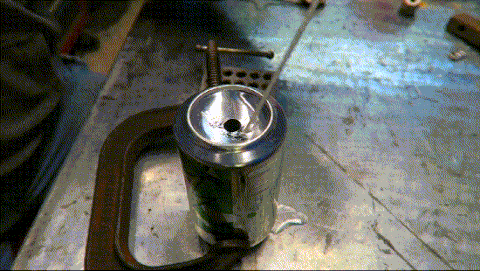 Many people say that welding is for professional as its quite dangerous when you think about it. Alufix- Enhanced Aluminum Weld Rods are the simplest way to weld aluminum parts together without even having to own expensive nd professional equipment as you practically just need a propane torch to make it work.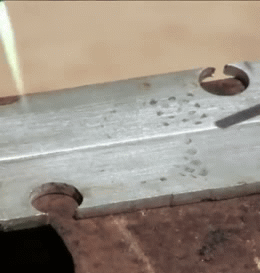 It's a high-quality special Aluminum-alloy rod used to weld or braze primarily Aluminum and Aluminum alloys but can be used to braze any other non-ferrous materials except for stainless steel. It makes extremely durable joint where it's even stronger than the parent metal and can join thick or thin parts together firmly.
Alufix- Enhanced Aluminum Weld Rods also is corrosion resistance and has minimal or no distortion to the parent material. It's no longer a hassle to fix up holes or attach two different aluminum parts together. Do it like a pro at the comfort of your house too.
Product Features
WIDE APPLICATION - mainly used for argon arc welding and filling material for pure aluminum, connection with aluminum bus and guide rod of electrolytic aluminum plant and electric power, chemistry, food and so on.
GREAT WELDING EFFECT - full and smooth welding effect with low melting point (647¡æ¡«658¡æ), has great weldability, corrosion resistance, high thermal conductivity, high electric conductivity, and excellent processing performance.
EASY TO USE - don't have to use other flux powder with aluminum alloy as the welding core and coating as the salt base. Very convenient and easy to weld. No flux and No fumes all together.
Product Specification
Material - Aluminum-magnesium
Melting temperature - < 788¡ãF (420¡ãC)
Color - silver
Diameter - 1.6mm
Length - 500mm
Instruction To Use It
Thoroughly clean the area you¡¯re about to weld by brushing the base with a stainless steel brush until it becomes shiny. Then evenly heat the area to be welded

As you heat, rub the rod vigorously against the heated area until the rod starts flowing.

Please Note* Never apply heat directly to the rod as it will crumble. If you manage to melt the rod directly, the welded connection will be easily breakable.
Package Included
10 x Alufix- Enhanced Aluminum Weld Rods
or
30 x Alufix- Enhanced Aluminum Weld Rods
or
50 x Alufix- Enhanced Aluminum Weld Rods
Estimated delivery time 7-14 days