Ditch Bacteria-Prone Dish Sponge And Get Hygienic!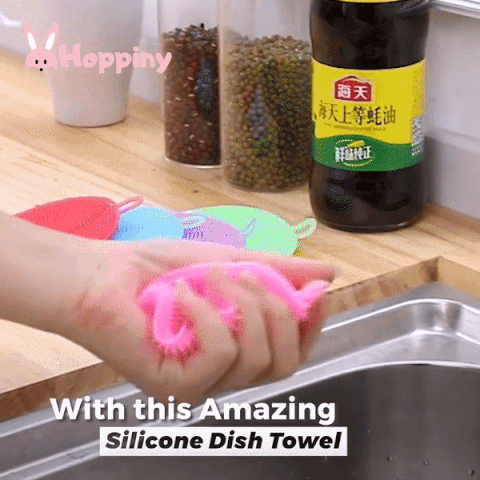 Traditional dish sponges may habitat millions of different bacteria and mildew types that are bad for your family¡¯s health. Keep your household clean and healthy with your new silicone dish towel. The silicone dish towel is made from high-grade silicone. The soft bristles are non-abrasive and safe to use on surfaces that scratch easily.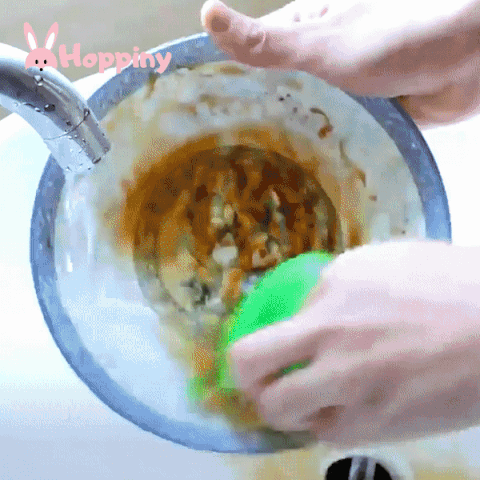 FEATURES:
Easier To Clean: Silicone dish scrubber can easily be popped in the dishwasher or even boiled to get clean. The best way to use them is to fill out a container with soap and water, and then do the dishwashing, rather than putting a small amount of soap directly on the sponge.
Heat insulation and Dishwasher insulation: This soft sponge is heat insulated and the temperature range is -76¨H to 500¨H (-60¡æ to 230¡æ), so it is completely dishwasher safe.
High Quality: Silicone kitchen scrubber is made of environment-friendly silicone, which is BPA-free and FDA-approved and LFGB standard. Silicone scrubbers with thick and soft bristles are easy to reach the corners of glasses and cups.
Away from Smell: Never deal with the of a sponge again! This brush is not absorbing dirty liquids. Just rinse with water or put it in the dishwasher and hang the scrubber to dry. Say goodbye to your dirty bacteria-ridden sponge!
Multiple Uses: The silicone washing brush Versatile design can also be used as a heat resistant pot holder. It helps in opening your glass bottles and easily remove pet hair. It cleans your dishes better than the ordinary sponge because of its great texture. These Kitchen Sponges can be also used to clean makeup brushes and even to be used as a scrubber in the shower.
SPECIFICATIONS:
Material: Silicone
Size: 10.5 x 10.5cm
PACKAGE INCLUDES:
3pcs x Amazing Silicone Dish Towel