Say Goodbye To Inconvenient Foggy Glasses And Wear Your Mask Comfortably!
Foggy glasses are more than an annoyance - these can lead to dangerous situations with temporary blindness! The Anti-Fogging Nose Pad For Mask is the best invention of 2020 for glasses wearers! It helps to prevent warm air from clouding your view! The warm breath can be redirected to the sides of your mask and vented away naturally. Say goodbye to foggy and blurry vision!
The Anti-Fogging Nose Pad For Mask is made of durable ultra-soft rubber that can snugly fit with all nose shapes. Just insert it into your mask and it will make breathing so much easier! It is suitable for doctors, nurses, scientists, office employees, construction workers, teachers, and all glasses wearers.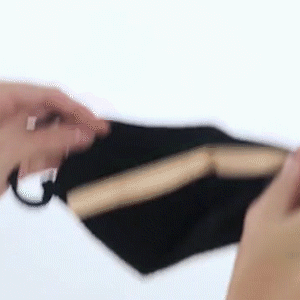 FEATURES:
No More Foggy Glasses - The nose bridge is designed for eyeglass wearers to prevent glasses from fogging. It vents away warm air from your breath to provide a clear vision.
Extra Comfort - It can alleviate the discomfort at the nose bridge caused by friction when wearing a mask. It also helps to increase the space of a mask and makes breathing easier.
Easy To Apply - Simply place the nose pad between the face mask and nose bridge to redirect warm air out of your mask. It can be applied to all types of face masks.
Snug Fit For All - Compared with PP plastic, our nose pad is made of ultra-soft rubber sponge that is more comfortable on the skin and it can easily contour to any nose shape.
Wide Applications - The nose pad is a truly useful invention for the ones who do not want to be bothered by foggy glasses, such as doctors, nurses, scientists, businessmen, construction workers, teachers, and more. It is ideal for everyday wear.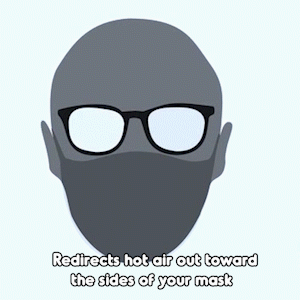 SPECIFICATIONS:
Size: Approx. 7.5 x 7.5 cm
Material: Rubber
Color: Green, Black, White, Purple, Blue, Yellow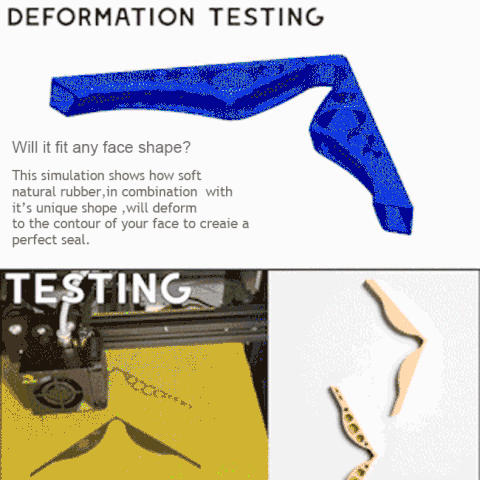 PACKAGE INCLUDES:
4 Pcs x Anti-Fogging Nose Pad For Mask