Improve Your Overall Health With This Alternative Therapy!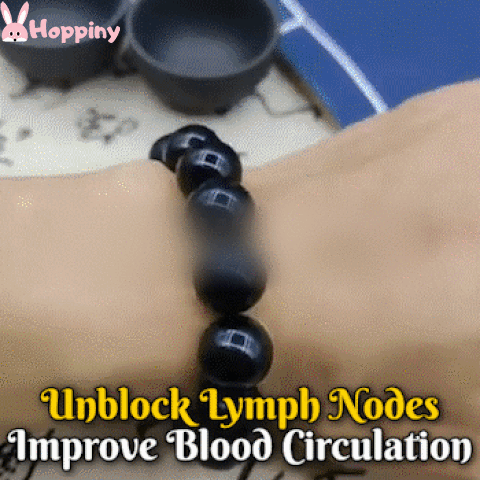 The Anti-Swelling Black Obsidian Anklet brings physical healing against swelling for circulatory and lymphatic health. Black Obsidian¡¯s healing properties revolve around cleansing, re-energizing & detoxing. The powerful stone supports toxin drainage by increasing liver and kidney function and discharging excessive fluid smoothly.
FEATURES:
Improves Circulation:

The magnets in the bracelet can draw more blood to the arm and wrist because of the iron in your blood.

Reduces Inflammation:

This blood flow reduces the redness and swelling, as well as any pain or stiffness.

Detoxification:

This improved blood flow can also speed up the removal of toxins from the body.

Promotes Relaxation:

Magnetic waves to pass through that part of the body, lengthening and relaxing the soft tissues.

Better Sleep:

Magnets can improve your body¡¯s melatonin production, which is a hormone that regulates your sleep patterns.
SPECIFICATIONS:
Material: Natural Black Obsidian
Size: ONE SIZE
Directions: Wear on leg(s or place near or underneath your pillow
PACKAGE INCLUDES:
1 x Anti-Swelling Black Obsidian Anklet