Instantly remove blackheads and impurities out of your pores!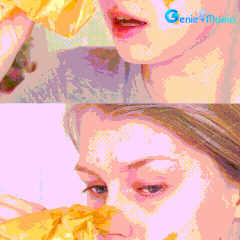 This Gold Collagen Peel Off Mask will slip effortlessly onto your face and leave you with a lasting radiant, youthful glow, and simply gorgeous skin. It firms your skin and makes you look ten years younger. Besides, it helps unclog pores, control oil, and reduce wrinkles. The natural gelling agents adhere tightly to your skin to help remove blackheads, acne, and facial dirt like a suction cup.
With rich treatment, the mask can absorb the extra oil and dirt from inside the skin to shrink pores and strengthen skin leading to increased skin vitality. This mask does not make your skin irritated even if you have sensitive skin.
Features
It has 24K gold that serves as an antioxidant and anti-inflammatory to calm acne inflammation and reduce redness. It protects skin against free radicals that lead to wrinkles for a youthful glow. Natural gelling agents adhere tightly to your skin to help remove blackheads, acne, and facial dirt like suction cups.
The mask firms your skin and makes you look younger. It is excellent to make your skin soft, smooth, and bright. You can feel that your skin is tighter after use, so your skin becomes more elastic.
Removes Black Heads and Minimizes Pores
Fruit extracts help regulate and balance the excess oil while at the same time tighten pores. The formula helps remove blackheads and deeply cleans pores for acne-free skin. It is suitable for all skin types with no side effects. It effectively brightens and whitens skin immediately after peeling off the mask. You will get an instant change right after your first application.
Just spread a suitable amount and let sit for about 20 minutes, no need for other tools to cure, just let dry and peel off. No more spending more money and time in the clinics to have perfect skin; you can do it in the comfort of your home.
It contains pearl extract, which helps clear skin and increases radiance. The whitening agent will brighten your skin and provide sunlight protection. Silk extract keeps your skin soft, smooth, and bright, so you look younger. Use it on your skin and efficiently remove blackheads, whiteheads, dead skin, and most dirt. The product also protects your skin against pollution, helps in detoxification and general health of the skin.
How to Use:
Cleanse your face from the previously applied makeup and dirt.
Spread a thin layer of mask on your forehead, nose, chin, cheeks while avoiding the eye area, eyebrows, and lip around.
Wait 15-30 minutes for it to dry; the thicker you put the mask on, the longer you have to leave it on.
You can feel your face getting tighter as time goes on. When dry, slowly pull the film that has formed and then use a washcloth or makeup cleansing cloth to wipe off the excess mask.
Now apply your night cream, serum, or toner!
Technical Specifications
Color: Gold
Quantity: 60ml
Key Ingredients: 24K Gold, Glycerin, Sodium Hyaluronate, Pentylene Glycol
PACKAGE INCLUDED: 1 x Anti-wrinkle Gold Collagen Peel Off Mask