It¡¯s a rag, broom, mop, and vacuum in one!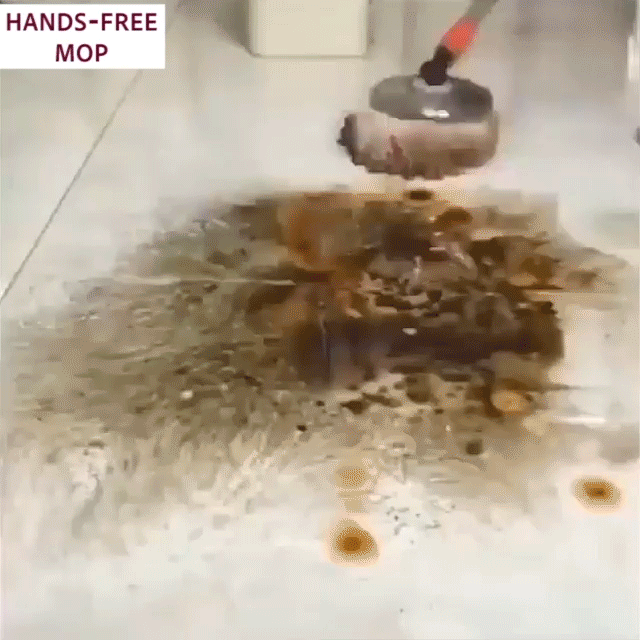 Unbelievable! This Any Surface Broom literally works as a great cleaning tool for anything. It¡¯s made of microfiber pads that sweep out dust, hair, and debris. The pads are made of ultra-fine weave structure microfiber that features better water retention capacity than cotton or other materials.
Apart from its superior dirt pickup function, it¡¯s absorbent enough to wipe off any splatter. It works on tiles, walls, ceiling, windows, corners, hardwood floors, and under the furniture surfaces. Its compact and ultra-slim design makes it possible to clean any surface hassle-free.
Easy Operation and Storage
It¡¯s super easy to operate. It¡¯s equipped with a long handle and 180¡ã rotating mop pads, you won¡¯t have to crouch or kneel when cleaning.
Helps you avoid body fatigue, especially in the back area. Saves you time and a lot of effort. The pads are environmentally friendly, totally washable, and reusable. The set comes with a bucket that features hand-free washing and easy drying of the pads.
Its chic design makes it look good on any corner, doesn't even look like a cleaning tool! That alone makes it easy to store. Also, the broom can stand upright to save space, allowing the pad to dry on its own.
It¡¯s a total must-have at home!
Product Specifications:
Broom Extension Length: 128 cm

Handle and Bucket Material: High-quality ABS

Pads Material: Superfine Microfiber

Mop Rod Load: Less than 10 kg

Absorption Rate: 90-100%
Package Includes:
1 Bucket

1 Any Surface Broom

2 Extra Pads/Rags