Have Tired Looking Eyes? Relax and Loosen Up with Smart Eye Massager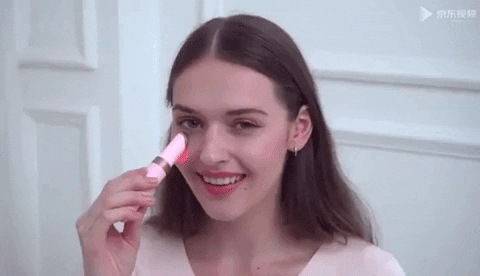 💄 Relieves Eye Strain or Fatigue
✨ Revitalizes Eyes with Vibrations
💄 Soothing Vibration Massage
✨ Lightweight and Portable
Some people say our eyes are the reflection of our spirit, so what if you have pretty tired and stressed-out looking eyes? That means you need to relax and loosen up with this
Smart Eye Massager!
It may sound weird and unconventional, but it's the 21st Century, and this smart contraption is not going anywhere since it's not only safe to use, but it's also extremely effective at helping your eyes regain their young and sparkling glow.
Benefits:
Relieves Eye Strain or Fatigue
- Expedite the process and skip the long, skincare rituals with this safe and quick solution.
Revitalizes Your Eyes
- Relaxed and well-rested eyes can only mean one thing, your eyes will gradually regain their former glory and make everyone you make eye contact with fall for them.
Ergonomic Design
- It¡¯s sleek and slender to ensure the application is effortless, a few minutes around your eyes is all it takes to notice a difference!
Soothing Vibration Massage
- Gives off safe and effective vibrations that relaxes your eyes and lets you relieve tension.
Lightweight and Portable
- Get a quick eye massage anywhere you go with its lightweight design and portability! Perfectly sized to fit in your handbag!
How to Use:
1.
Turn the device on
2.
Select the preferred temperature and LED settings
3.
Begin to massage the target areas, relax, and let it perform its magic for 15 mins.
4.
For best results, try to get a massage at least daily before going to bed at night.
How Does It Work?
It comes with 4 different light settings: red, blue, yellow, and mixed. With each color penetrating a different depth into your epidermis, bring different benefits for each! This combines with the adjustable temperature to truly work wonders underneath and around your eyes.
Not available anywhere else! Order today and get your very own eye massager before we¡¯re all out! No way you can lose.