Make Bias Tapes Quickly & Easily!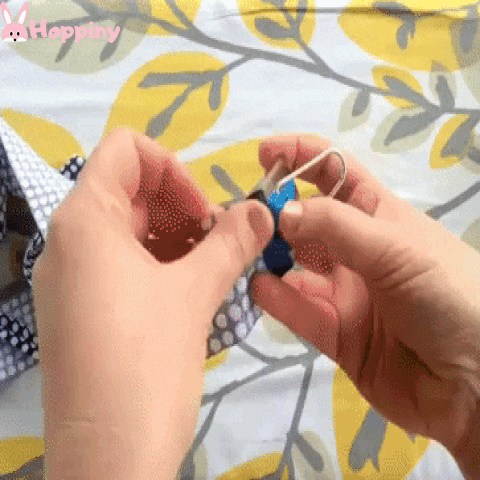 Are you having a hard time making bias tapes for your sewing project? The Bias Tape Maker Kit makes it easier! This Bias Tape Maker Kit allows you to turn matching fabrics into different sizes of bias tape to accent any project. This kit makes it super easy to create your own bias tapes with professional-looking results. Ideal for creating accents for edges of blankets, hot pads, necklines, and so many more projects! It also includes a bias binder foot that fits most sewing machine brands.
FEATURES:
BUILT TO LAST: To ensure you¡¯ll get full value for your money, our binding maker tools are made from the best materials available. Unlike other regular knockoffs, our innovative design makes these fabric bias tape makers well suited for quilting and many other projects.
VARIETY OF USES: We¡¯ve fully stocked this double-fold bias tape maker kit with all the necessary equipment to offer the convenience and versatility needed for professional or beginner DIY use. Now you can use these sewing bias tape makers when making awesome cloth.
STANDARD SIZE: Fits in the majority of sewing machines like Haitral, Brother, Babylock, Janome, Kenmore, Singer, Juki, so you can buy this binding tape maker kit at ease.
HOW-TO-USE:
First, cut the end of your fabric off at an angle, feed your bias strip reverse side up into the bias maker, then use the awl to pull the fabric through.
Use a pin to secure the bias to an ironing board, then iron down. The small handle on the bias maker will help you pull with one hand and iron with the other
After you finish the tape, you can use the foot to sew.
SPECIFICATIONS:
PACKAGE INCLUDES: