Increase Your Side And Front Visibility At 360¡ã!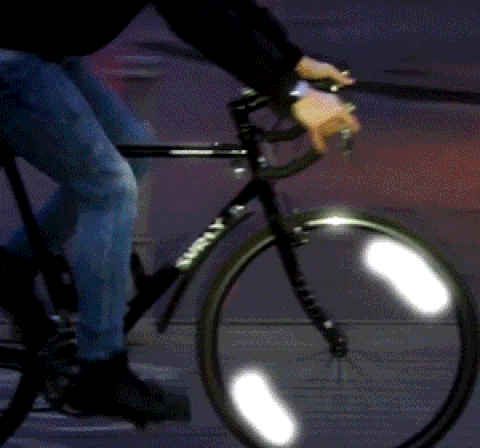 This Bicycle Wheel Spoke Reflector is the world¡¯s first wheel reflector which combines outstanding aerodynamics with state-of-the-art reflection while being virtually weightless and indestructible.

The weightless wheel reflector lights up your wheels by reflecting the headlights of all vehicles around you, making you visible enough to avoid any collisions. Designed for a quick and simple, tool-free installation, it fits any standard spoke on mountain bikes, racing bikes, and even wheelchair.
FEATURES:
360¡ã Visibility - Multi-direction reflectivity makes the cyclists visible enough at night so that they can be seen even from 400 meters away.
Micro prismatic Technology - Uses metalized cube-corner prisms for reflectors that help in reflecting light more efficiently than the simple glass bead reflectors.
Non-Static Light Patterns - Customized rotating, pulsating, and moving light to grab extra attention.
Energy-Free - Requires no electronics, battery, or upkeep
No Air Drag & Dynamic Imbalance - It is lightweight and has zero impact on the bike's performance or aerodynamics.
Quick Installation - Simply push the reflector onto the spokes. It has a flexible adjustment to any location on the spokes.
One Size Fits All - Fits any standard spoke on standard bikes, mountain bikes, racing bikes, and wheelchairs.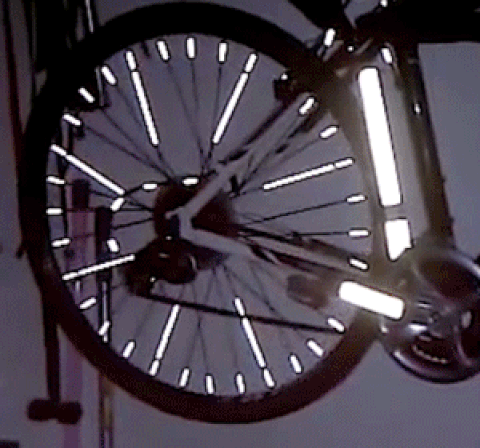 SPECIFICATIONS:
Length: 75mm
Diameter: 5mm
PACKAGE INCLUDES:
12pcs x Bicycle Wheel Spoke Reflector