Efficient And Effective Screw Remover!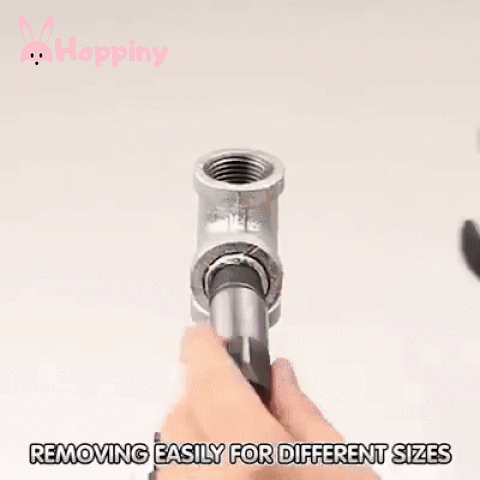 If you have struggled to remove old, rusted, or damaged screws from a vehicle, appliances, or furniture, then your struggle is no more with our Broken Screw Extractor!
Damage typically occurs when a screw has been in the system for a long time and starts to wear out. Next time it happens you can now rely on our Broken Screw Extractor!
The advantage of our Broken Screw Extractor it has advanced gripping power, the edges of a screw extractor slide into the screw head and grab the sides better as it twists into the screw. This ensures the extractor does not lose its grip on the screw.
It is available in different sizes and it is easy to use, you can easily tap the extractor into a screw head without worrying if it will damage the threads.
FEATURES:
Reliable Quality - Made from carbon steel and are tempered twice for extra hardness and durability. Works on wood and machine screws, as well as flat, hex, or painted over screws.
Different sizes of screw extractors to meet different needs.

Remove Damaged Screws Bolts And Water Pipes -

These extractors will remove most kinds of damaged, stripped, rusted, broken, or stuck screws from any wood or metal surface with relative ease.
It can remove some of the common screwdrivers that can not be disassembled damaged bolts, screws, bolts, and pipes. Reverse thread bits easily remove screws, bolts, studs, and threaded pipe fittings.
SPECIFICATIONS:
PACKAGE INCLUDES:
1x Broken Screw Extractor