Create the Perfect Velvety Billow Puff Fondant Icing with This!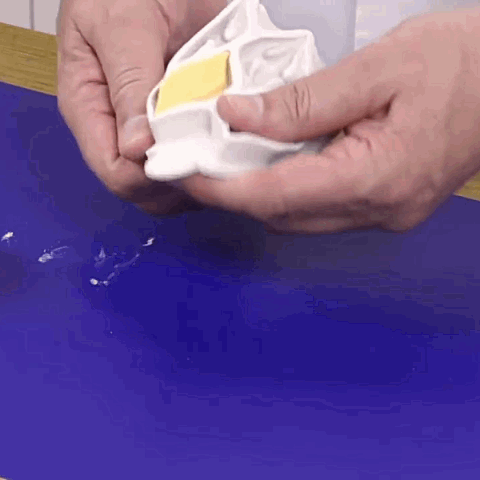 With the CakeMaster Silicone Billow Puff Fonant Icing Mold, you can create professionally looking pastries. Add a stroke of shimmer and edible pearls on top, you¡¯re guaranteed beautiful decorations instantly! You just need to insert the fondant icing in the mold and apply even pressure to form desired shape!
FEATURES:

Mesmerizing Silky Puff Decor! Still looking at Youtube videos for ¡°how to create perfect icings¡±? The CakeMaster mold will help you master the art of velvet-like billow puff fondant with zero skills! Create the mesmerizing silk puff effect with perfect uniformity now!
Easy Three Steps For The Perfect Fondant! This fondant mold gives you perfect billow puff fondant in just three steps! Grease the mold with oil of your choice, then put the icing inside the mold the shape. Viola, you¡¯re now ready to decorate your cakes with the perfect puff icing!
Premium Food Safe Silicone Material! The CakeMaster icing mold is created with FDA approved, BPA free premium food-grade silicone materials, perfectly safe for kitchen use or even just to have a fun time introducing cake decorating to the kids!
SPECIFICATIONS:
Dimensions: 11*7.5cm
Weight: 74g
Materials: Premium food grade silicone
PACKAGE INCLUDES:
1* CakeMaster Silicone Billow Puff Fondant Icing Mold