Can¡¯t get enough of your furbabies?
Take them with you anywhere.
This multifunctional Cat Carrying Pouch is just what you need. It¡¯s equipped with a shoulder strap that allows easy carriage and keeps your pet close to your body. This carrier makes transporting your pet better in an easier, safer, and more comfortable way.


Unlike other cat carriers, it does not cause trauma or claustrophobia because it has an adjustable opening that keeps their head free to the outside world. There are two small openings for their front paws too, which can be closed with velcro. This makes it possible for you to keep them behaved for grooming, nail trimming, teeth brushing, bath time, and more.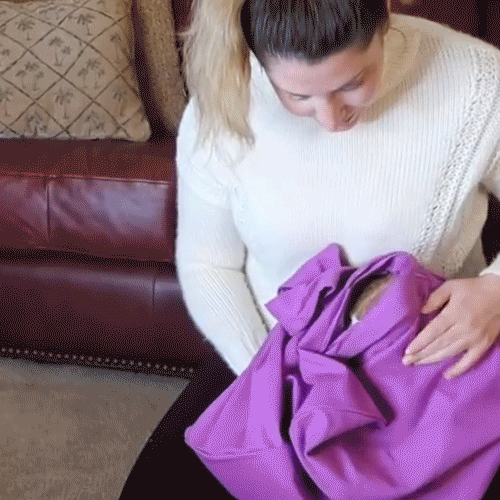 The material is thick enough and durable, you can use it for years. It¡¯s made of rip-resistant canvas material which prevents your pet¡¯s sharp little nails from poking through. Made from soft and breathable cloth that¡¯s machine-washable and foldable.

It¡¯s ergonomically designed to promote comfort, not only for your pets but also for you. The pouch comes with a top strap that can be attached to a seat belt for maximum security when in a vehicle. It¡¯s easy to use and super convenient.
This Cat Carrying Pouch is perfect for your daily trips with your furkids. It¡¯s suitable for walking, cycling, or your usual vet visits. It gives them enough room to move around and stretch inside the bag too.

Size: 58 x 48 cm (22.8 x 18.9 inches)