Give Your Fur Baby A Premium Place To Observe The World!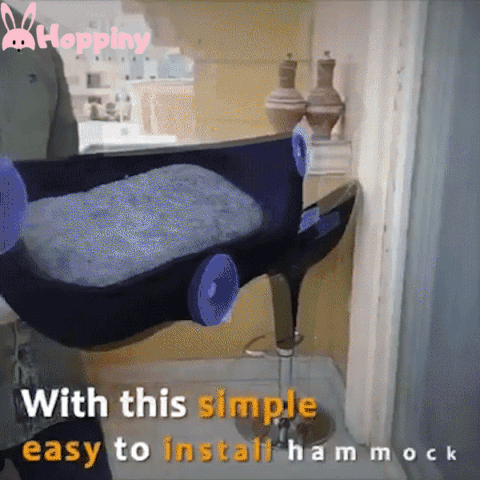 The Cat window bed hammock is made of EVA material, which is ventilated and breathable, so the cat will never feel hot this summer. It can bear at least 60 lbs!!! With an entire world outside for your cat to observe, a Cat window bed hammock might just be the thing to liven up his day. But window hammocks aren¡¯t only for entertainment, they allow your kitty to perch up high ¨C a natural-born instinct, which helps boost confidence and security in his surroundings. Cat window bed hammock also reduces the chance of your favorite feline climbing your curtains or perching precariously on the window sill to get a look outside.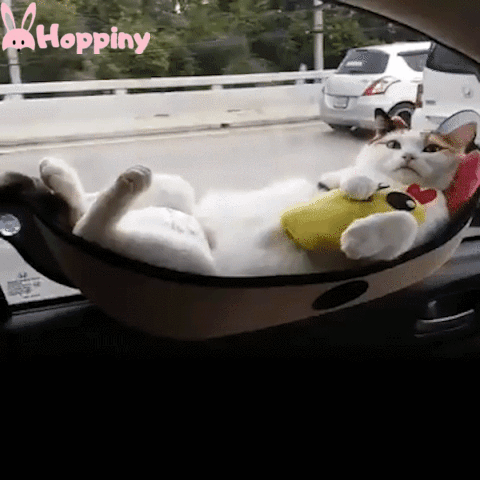 FEATURES:
Reduce skin diseases: Ultraviolet rays in the sun can kill parasites on cats and reduce the occurrence of skin diseases.
Vitamin D supplementation: Sun exposure promotes the secretion of vitamin D in sebum. The reason cats like to lick their hair is to supplement vitamin D for themselves.
Enhance physical fitness: Sun exposure can well promote the absorption of calcium and phosphorus in the intestine.
Bone growth: Sun exposure can promote normal calcification of the bones and ensure the healthy growth of cats.
Comfortable, soft, and wear-resistant: It is made of natural felt material, which is comfortable, wear-resistant, elastic, and resistant to deformation. It is made of mechanical sewing, and the foot thread is even and firm and not easy to fall off.
SPECIFICATIONS:
Color: Gray, Blue, Pink
Material: EVA material
Weight: about 0.46 kg
Size:

Inner diameter: 52 x 12cm

Outer diameter: 67 x 25cm
PACKAGE INCLUDE:
1 x Cat window bed hammock