PERFECT JAWLINE WITHOUT THE PAINFUL & EXPENSIVE SURGERY!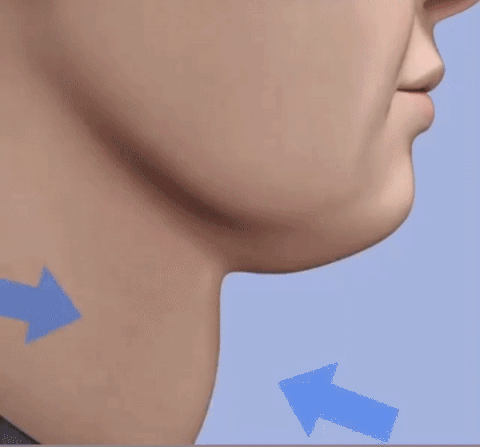 Science has considered the V Shape as the most desirable face shape as it evokes feminine beauty and also gives a youthful, rejuvenated & elegant look.
Don¡¯t want to undergo painful surgeries? We have a non-surgical treatment for you!
How it works:
Our V FACE SHAPER targets the epidermis, dermis, and subcutaneous tissue with high-frequency waves and near-infrared light.
This process heats and vibrates the fat cell layer under the skin surface and causes pressure, which causes the fat cells to shrink.
The collagen in the skin ( dermis warms up. The result of this encouraging collagen production is a firmer, more youthful skin.
How often should I use the V Shaper ?
You should use the V Shaper once a day for 10 minutes to get the best results ! If you forget one day, just hop right back in the next day :)
What results can I expect and when?
With the Lifting V Shaper you may be able to see results in as little as 4 weeks. Every human is different though, so be patient with yourself. Make sure to take progress pictures at Day 1, Day 15 and Day 30 to qualify for our Guarantee!
FREQUENTLY ASKED QUESTIONS
How soon will I receive my order??
Our team is working 24/7 to get your orders to you as fast as possible. Each order is processed within 24-48 hours. Due to the high demand for promotion items, please allow up to 2-3 weeks for your product to arrive at your doorsteps. ?
Where does this ship from??
Our warehouses are located all around the world, so we can ship your product to you in the fastest possible way from the closest location.?
How can I track my order??
As soon as we process your order, you will automatically receive a tracking code via email. It will include instructions and a web link so you always know the status of your order.