Hunt Successfully at Night with Clear Vision Scope.
Benefit
Rid Your Land of Vermin Predators!
Hunt Without Alerting Your Game
Keep Your Property Safe and Secure Day and Night
Enable Yourself to Hunt 24/7!
Take Control of Your Property!

Are you professional pest controller who need to hunt down vermin and troublesome predators at night? Hunters like yourself can now be equipped with 200-yards of range visibility from the infrared light on the scope. This scope does not provide your typical illumination; it utilizes infrared technology, which means it does not shine detectable light and scare off your prey. Only the camera can see the night vision image. This allows hunters to stay as hidden as possible. The night vision scope camera also works without any problem during the day time.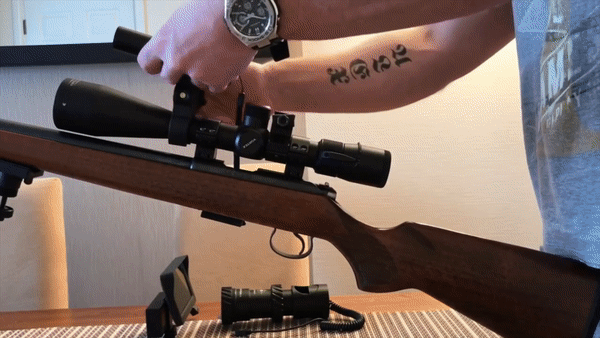 ***NOT SOLD IN STORES***
Night Hunting can be very challenging due to the Limited Visibility. Thanks to Clear Vision Scope, hunting at night becomes much enjoyable, since it drastically improves Accuracy Up to 200-yards providing HD Clear and Sharp vision Day & Night.
Step up your Shooting game with higher success rate. Our Digital Night Vision Scope Camera will not only allow you to enjoy hunting day & night but at the same time help you save thousands of dollars by preventing your property from vermin damage.

Clear Vision Scope Night Vision Scope Camera Benefits:

Secure Your Family and Your Property from Predators
Protect Your Investment and Save Thousands
Enhance Your Shooting Accuracy
Clear Vision Scope is a professional tool. It features a proprietary that enable HD Vision Night & Day. It emits undetectable light for predators preventing them to notice hunter presence or location.
Featured On American Hunter Magazine!
Clear Vision Scope Infrared Technology Offers Stealth
The scope uses high-intensity infrared light to illuminate your scopes area of vision. Infrared is not visible to naked eyes so you get complete stealth in the dark without alerting your game.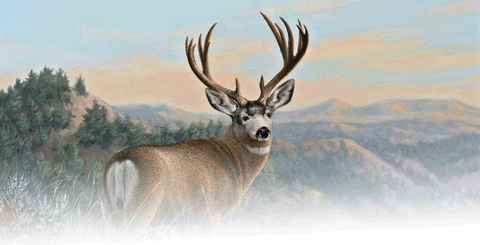 Clear Vision Scope HD screen for EASE & ACCURACY
Extremely high definition 5-inch screen that makes hunting in the night that much easier. Adjustable brightness and contrast to suit your needs and achieve better vision. Cross hairs on screen gives you pin point accuracy on target.
Clear Vision Scope Assemble under 20 Minutes
Our Night Vision Scope Camera comes with multiple attachments and protective tape for an easy and convenient setup.
Clear Vision Scope has a Day & Night Mode
This night vision scope can be easily assembled on rifle scope with CCD and simple operation. You don't need to be a tech savvy to set it up. It is really straight forward and simple.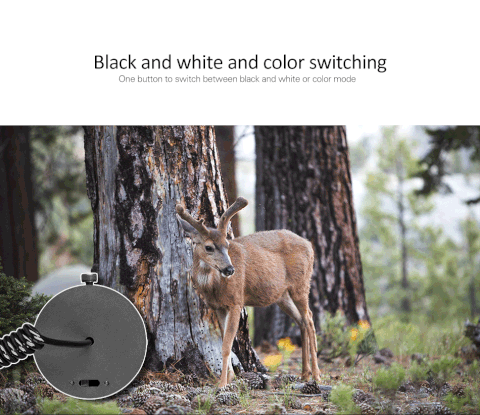 Clear Vision Scope is equipped with a HD Screen that makes hunting in the day & night a smooth experience.
Clear Vision Scope is built with High-Quality steel & poly-carbonate material to ensure life long reliability.
Clear Vision Scope Night | Vision Scope package includes:
1 x Camera with Night Vision
1 x Eyepiece Tube
1 x Night Vision Screen
1 x Night Vision clamp
1 x Infrared Flashlight
*Important note: Due to shipping restrictions, the product does not ship with batteries. You can buy the battery (Model - 18650 at your local stores.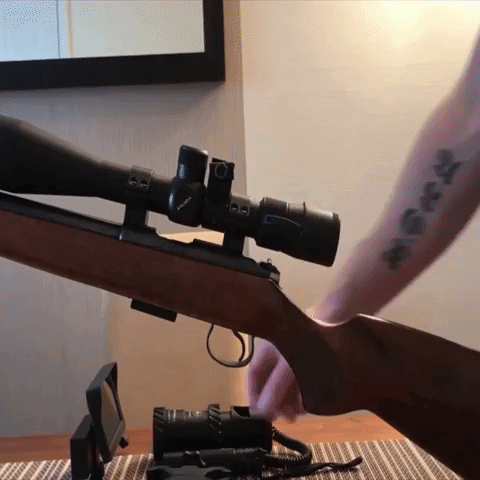 FAQ:
1 What kind of recoil can Clear Vision Scope handle?

It can handle up to .30-06 caliber as long as it attached securely.

2 Will Clear Vision Scope fit on a 40mm tube and how far can I see coyotes through this?
It comes with adapters that handle up to 43mm.

3 How far can you see in total darkness?

You can see up to 200 yards with the infrared light on.

4 My scope doesn't have an objective lens. Will I still be able to get a clear picture? It's a 3-9-50 Leupold scope.

The camera will see exactly what your eyes see's, so yes it will work.

5 What comes in the package?
The package comes with the Clear Vision Scope night vision scope camera, infrared light, scope attachments, protective tape, LCD high definition screen, & USB cable to recharge the batteries. It does not include batteries due to shipping restrictions.

6 What batteries will I need for the screen and infrared flashlight?

You will need two (AA)18650 batteries for your Clear Vision Scope Camera.

8 Does it come with a guarantee?

Clear Vision Scope Vision Scope Camera comes with a 30-day no-risk money-back guarantee.

9 Is the flashlight a regular torchlight?

The flashlight is infrared and is not visible to the naked eyes. It is not a regular flash light. The infrared light attachment that comes with the kit gives you 200 yards of visibility at night. Clear Vision Scope Night Vision Scope system is modular, so you have the option to upgrade the infrared light later if you wish to do so.