Conveniently Unclog Your Pipes In Seconds!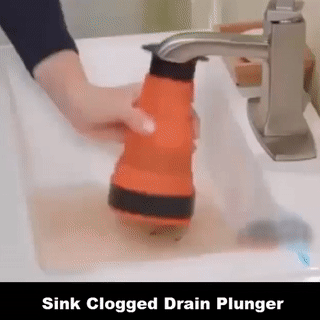 Bothered by nasty clogged plumbing? Our Clog-Blasting Drain Cannon can clear it up without a fuss! It shoots a powerful water pressure blast to drive out the muck! Removes clogs with no need to dismantle anything or uncover the drain. The clog cannon works fast! Simply fill it with water, position it over the drain, then activate the water pressure jet. 3 simple steps: Fill, flip and blast!
You won't be troubled by awful smells from the plumbing. The cannon pushes all debris and odors down into the pipes. It won't come up your shower or sink. Multiple clogs? No problem! The water pressure blast is so strong, it will drive out several clogs inside one pipe! You won't have to dismantle the plumbing to attack the right spot. Conveniently do the clog clearing straight from the sink drain. Save on expenses, don't call a plumber. Purchase this Clog-Blasting Drain Cannon today!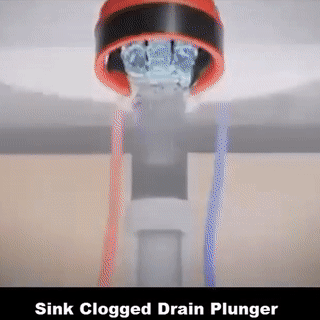 FEATURES:
The Clog-Blaster is a hand-held device that will quickly clean out any clogged drain in a sink, bathtub or shower.
As you press down on the Clog-Blaster, it unleashes a powerful stream of water that will push the clog down the drain instead of bringing it back up as a plunging snake would.
With your Clog-Blaster, you'll be able to clean out nearly any drain in your home on your own, saves time and money.
By keeping the drains of your sinks, bathtubs, and showers maintained on a regular basis, you'll also reduce the chance that you'll need to replace these household fixtures every few years.
SPECIFICATIONS:
Material:

Silica Gel

Size:

2.7 x 3.9 x 6.6in
PACKAGE INCLUDES:
1 x Clog-Blasting Drain Cannon