✨✨Curve Edge Bias Binder

No need to change needle plate and presser foot????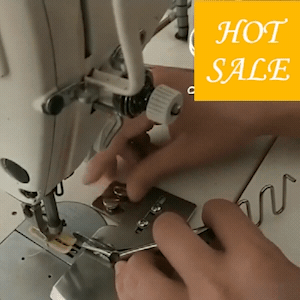 Features:
Ideal for binding both curve and straight edges - If you get frustrated putting on binding because you sometimes miss catching the back of the binding and get little gaps. Get perfectly stitching with this Curve Edge Bias Binder.

This binder sets perfectly folded tape material onto the collars, armholes, and bottoms of knit tops - This binder is used to insert bias binding or tape along the edge of the fabric.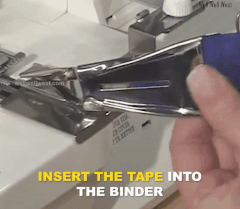 Easy Installation -

It folds the tape in half around the fabric then under-folds both top & bottom edges of the binding, making a clean finish top & bottom. Add this on to your sewing projects, you can make bias tapes in minutes! Get creative and enjoy sewing.

Fits most industrial & home sewing machines with attachment mounting holes in the machine bed.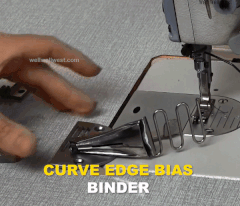 Specifications:
Material: Steel

Applicable Thickness Range: 2mm

Degree of automation: Fully automatic

Size: 18MM / 20MM / 22MM / 24MM / 26MM / 28MM / 30MM / 32MM / 34MM / 36MM / 38MM / 40MM / 45MM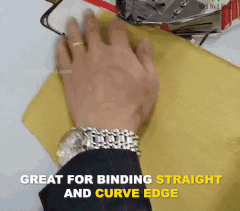 Package includes:
1* Curve Edge Bias Binder