DIY Glass Bottle Cutter, Want to make them yourself? glass bottle cutter to meet your requirements!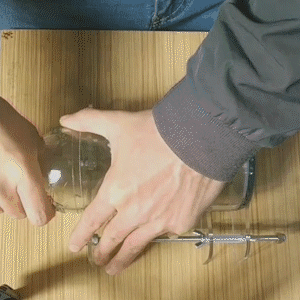 Material
High-quality stainless steel support rod, precise thread, stable operation, not easy to rust, it can be used for a long time. The cutting wheel is made of high-quality alloy material with high hardness and sharp cutting effect.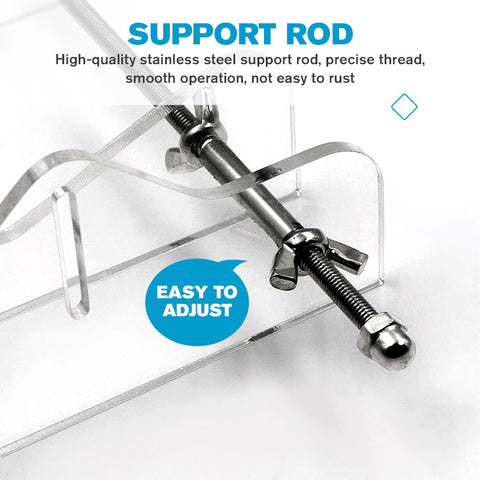 creativity
There are various DIY activities in our daily life to stimulate your creativity and imagination, and decorate bottles with different artworks, thus greatly beautifying your life. Let you enjoy the fun of DIY.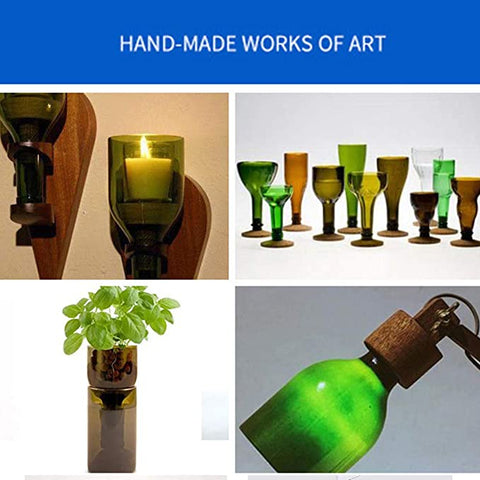 Suitable for any bottle
From wine bottles to whiskey bottles, as long as there is no embossment of the bottle, you can easily cut most of the bottles you need with this bottle cutter. The cutting tool head can be installed in the corresponding position to cut glass bottles with a diameter of 20-230 mm.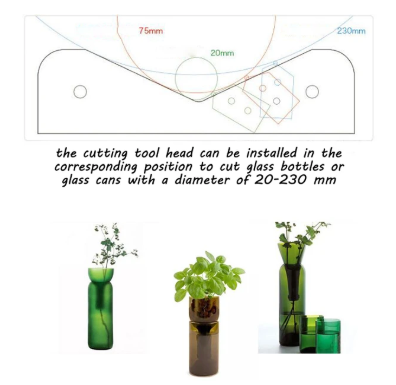 Easy to use and durable
Place the bottle in the bottle cutter, apply a constant medium pressure, and then rotate the glass bottle. Or, slowly rinse the cutting surface 3 times with boiling water and cold water, each time for more than 40 seconds. Then the glass bottle will separate automatically. The soft cutting knife will not hurt your hands, but it will cut the bottle perfectly. After 10,000 cutting tests, the blade is made of sharp carbide steel, but it still works normally.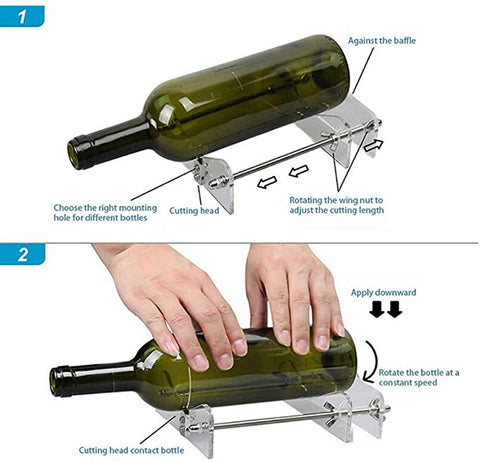 Highest quality standards
From your bedroom to your garden or balcony, our bottle cutter will help you create incredible items, including lamps, vases, glasses, and flower pots, to add beauty, functionality, and charm to your home. Create your own tabletop bottle lights, or turn used wine bottles into colorful vases, water cups, plant stands, wind chimes, or even hang tea candle holders; empty glass bottles have many uses.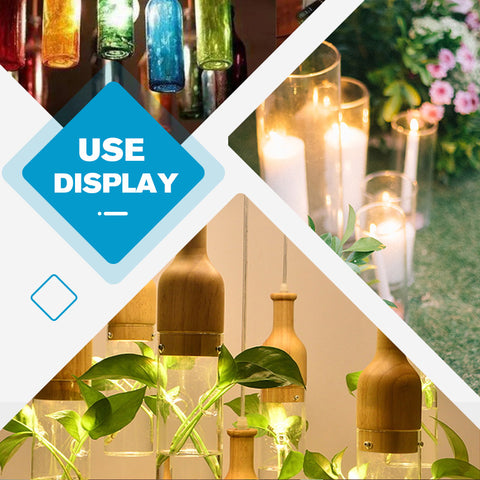 Diy

your

glass artwork
Specifications

:
Color: White
Cut thickness: 10 (mm).
Specification: 15 (mm).
Size: 24x20x8cm.

Material: PC+Stainless Steel+Alloy

Weight: 207g.
Package Include:
1 x DIY Glass Bottle Cutter.
Notes:
Due to the different monitor and light effects, the actual color of the item might be slightly different from the color showed in the pictures.
When cutting the bottle, you must remember to keep the bottle empty. At the same time, you need to remove the lid or cork. It is forbidden to cut the bottle. The mouth of the freshly cut bottle is relatively sharp. You cannot touch it with your hands immediately. You can sand the cut edge with sandpaper and then touch it.