The Quickest And Easiest Way To Get The Most Precise Square Hole On Your Wood!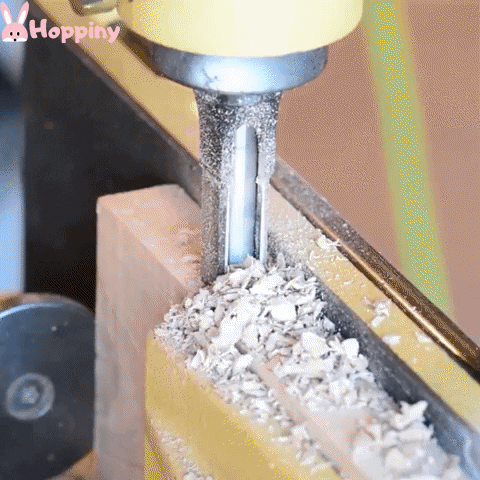 Why waste time and energy chiseling out crudely shaped square holes and getting frustrated with your tools? The amazing Hollow Chisel Mortise Drill Tool will be your saving grace! It will help you create perfect square holes effortlessly. It is a helpful tool that lets you drill accurate joints on-demand to facilitate any woodworking project. Prevent frustration and save time and effort with the Hollow Chisel Mortise Drill Tool!
FEATURES:
Woodwork: Made especially to drill square holes on woods

Precise:

Sharp edges and points make consistently clean cuts with exceptional efficiency.
Stainless steel:

It uses g

round and hardened carbon steel for efficient performance and a long life span.

Quick and easy:

Use the toolset on compatible drills and get the perfect result within minutes.
Revolutionary: Many of the existing chisels are only able to drill circle holes, and square holes need to be outlined and curved out manually. Now, this toolset can precisely cut square holes with extreme efficiency and minimum manpower.
Universal usage: Compatible with almost every standard square hole drill drilling (mortise and tenon machine) to use.
SPECIFICATIONS:
Material: High-Speed Steel(HSS)
Hardness: Up to HRC48~50
Middle terrible diameter: Total length: 19.5 cm / 7.68 in; Diameter: 6.8 mm / 0.27 in
PACKAGE INCLUDES:
1 x Hollow Chisel Mortise Drill Tool