NEVER WORRY ABOUT NECK PAIN AGAIN
Best neck and shoulder massager effect will relieve your aches, knots, and muscle tension, combined with modern electronic technology and several patents to simulate real human massage for the best massage. Just wipe with a washcloth and making sure the part of your neck is well moistened that is in contact with the two metal pads on the back of the massager.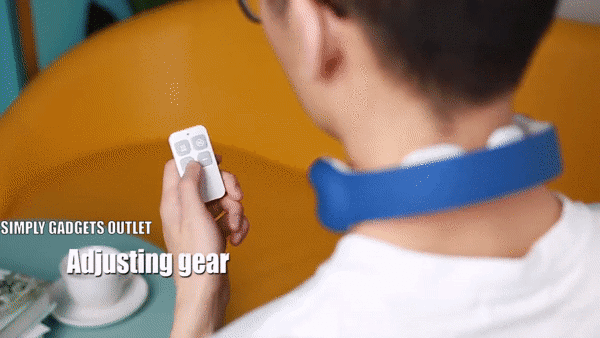 This neck back massager with breathable soft silicone adopts the ergonomic design, high-elastic frame technology, intelligent 3D suspension design, and 4-point fixed design to fit your neck better. With the unique headphone style, our cordless neck massager adopts exquisite design and lightweight design, suitable for commute, shopping and etc.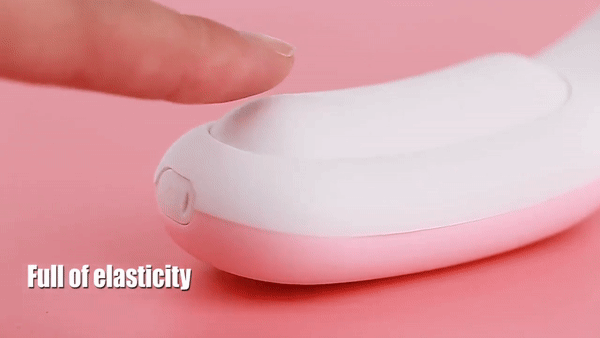 Benefits
Best Massage Effect: The back neck massager will relieve your aches, knots, and muscle tension, combined with modern electronic technology and several patents to simulate real human massage for the best massage.
The Best Comfort: This neck back massager with breathable soft silicone adopts the ergonomic design, high-elastic frame technology, intelligent 3D suspension design, and 4-point fixed design to fit your neck better.
107¡ãF Fomentation: The neck massager built-in advanced sensor can precisely control the temperature range to avoid excessive heat.
Key Guidelines: Implantation of pacemakers or carrying metal in the body is prohibited. The massage function is mainly aimed at the neck, neck, and shoulder joints can not be directly massaged.
Long Battery Life: The built-in 1500 mAh rechargeable lithium battery with standard Micro USB connector effectively prevents overcharge and over-discharge and provides 4 hours use for one charge