✅ New Year's Sale - 60% OFF!
✅ Animal-shaped urinal makes it fun & attractive for your child
✅ Fun spinning target makes practice easy
✅ Adjustable height for better access
✅ Portable & easy to clean

Get Your Little Man Out Of Diapers In No Time!
Ready to take the plunge and potty train your little man?
Congratulations! This is a big step for both of you, but you¡¯re going to rock it.
Our Froggy Potty? is an animal-shaped urinal that comes with a spinning target that helps motivate your little man to be potty trained.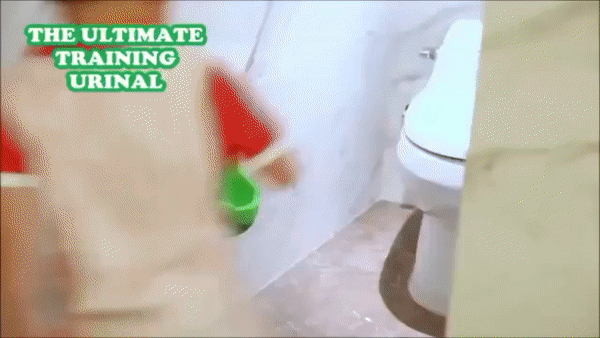 FUN & ENGAGING
Our adorable and cute Froggy Potty? is warm, inviting, and perfect for toilet training your child. Fitted with a funny aiming target in the form of a rotating windmill, it is sure to keep your cuties focused, entertained, and pee on the mark.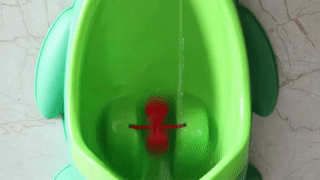 ADJUSTABLE & PORTABLE
Two-way mounting option. Our urinal training tool has an adjustable height which is perfect for your growing toddler. Fitted with strong suction cups at the back the toilet trainer sticks to tiles, wood, and walls firmly without the worry of slipping off.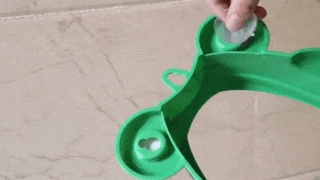 EASY TO CLEAN
Made with convenience and cleanliness in mind, our kid's urinal has a urine guard in the form of a tongue, which prevents spillage and splashing of urine. It's also has a removable waste tank for easy no-touch cleaning and waste disposal.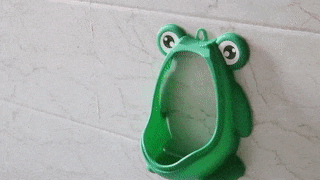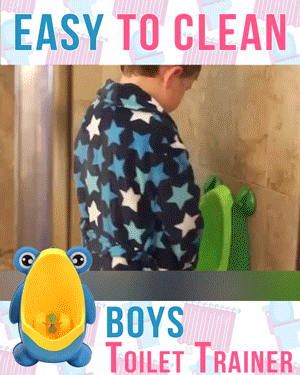 SAFE & ECO-FRIENDLY
Our potty-training urinals are manufactured with the utmost quality and by using environmentally friendly PP material which is non-toxic and does not give out any odor. It is safe for you and your little one.
QUICK TIPS ON HOW TO POTTY TRAIN
We¡¯ve gathered together a list of a few necessary self-care skills that your child will need to master during the potty training process:
Recognizing body signals that it¡¯s time to go ¡ª and responding promptly
Pulling pants up and down
Sitting on the toilet
Learning to aim ¡ª Cheerios in the toilet bowl make great targets for little boys!
Wiping ¡ª an advanced skill!
Flushing
Hand washing
As far as that last key skill goes, remind your child to use warm water and soap, scrub hands together for at least 20 seconds or the length of ¡°Happy Birthday to You,¡± and dry them thoroughly with a clean towel.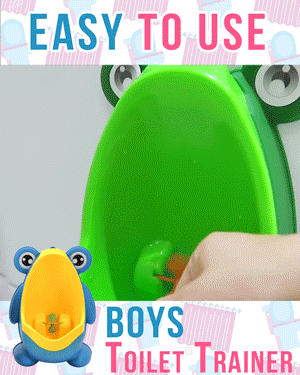 SPECIFICATIONS
Material: ABS Plastic
Size: 11.2" x 8.2" x 6.7" inches
Weight: 9.6 ounces

SHIPPING & DELIVERY
All orders are shipped from our warehouse within 1-3 business days of you placing the order. Packages may be faced with delays beyond our control due to the ongoing COVID-19 pandemic. The typical delivery timeframe is between 7 to 14 business days however, you may receive your items much earlier. All orders are shipped with the tracking number.
OUR GUARANTEE
We back our products up with a risk-free 30-day guarantee. If you don't have a positive experience for any reason, contact us within 30 days of receiving your order and we will make sure you are 100% satisfied with your purchase. We have email support that will respond within 24 hours. Use the Contact page if you need assistance.