Regain Freedom without Discomfort
From heavy activities or everyday tasks, it¡¯s often our ankle joints that begin to suffer and ache. They are normally one of the first body part to wear as we get older. These protective ankle brace supports are made from a very breathable fabric which absorbs sweat quickly and keeps your feet dry and odor-free, allowing you hours of continuous use.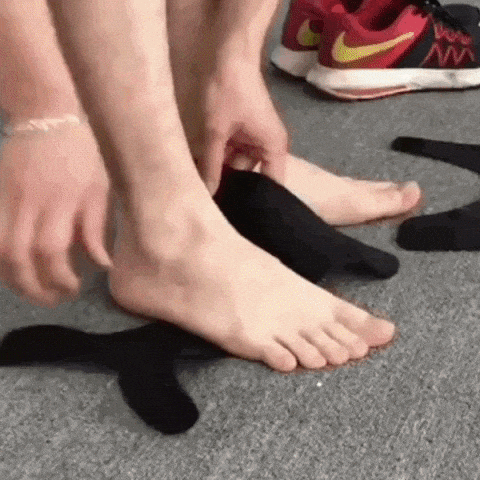 Great Protection: These protective ankle brace supports apply even pressure across your ankle joint, which provides ultimate relief. Whether you¡¯re struggling from plantar fasciitis, arthritis, sprains, swelling, tendonitis, muscle fatigue, and other ankle discomfort, our braces will help you tackle anything life throws your way. You¡¯ll be able to enjoy exceptional ankle support while still maintaining your peak performance and a full range of leg motion.
Premium Quality: Our ankle supports are manufactured to provide superior support, comfort, and relief without compromising your mobility. The tight, form-fitting, and breathable compression fabric maintains joint stability regardless of activity. This 3D knitting is superior to neoprene in that it is durable and flexible for sporting activities. They also greatly improve blood circulation and ease discomfort that may be occurring in the heel. Our brace supports moisture wicking and keep your feet dry and odor free.
Perfect Design Fit: It doesn¡¯t matter the size of your ankles; these specially knitted protective ankle supports come in all different colors and sizes so that you can look fashionable wherever you go. The smooth and soft fabric allows you to wear them all day long.
No Slip: Stay comfortable all day with these ankle sleeves. Their tight and form fitting design ensures that they will not slip off when you¡¯re running or working out. Keep your feet safe from head to toe.
Versatile Wear: Our ankle brace supports can be worn in shoes, sandals, flip flops, shoes, and with insoles if needed. But it is thin enough to be worn with socks. No matter what, they will keep your feet feeling great.
| | |
| --- | --- |
| Size | Shoe Size |
| S | 32-37 |
| M | 37-41 |
| L | 41-43 |
| XL | 43-48 |

Order Today
Hurry! Before We Go Out of Stock
Get yours now by clicking the buy button and filling the order form. We will ship your entire package to you immediately.