This unique tool lets you make your drill into an automatic chain nail gun. QuickDrive is a drill adopter that features a mechanism that allows you to drive screws easily and automatically sets the next screw. The screws come in a holder that places them in a line all next to each other similar to an ammo belt which will automatically feed them into the driver one after another with extreme speed. A sure-grip guide tube increases the stability of the driver while allowing for a wide range of screw types to be used in the device.
No more frequently dropping screws, getting screw one after the another, time wasted and hard labor on driving multiple screws in a row!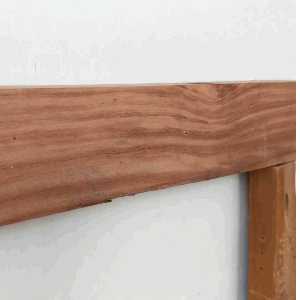 Compatible with 99% of Drills: No need to purchase specialist equipment or a new drill
Easy to Attach: Turn your drill into a chain screw gun in just a few simple steps
Refillable/Reusable Chain: No need to buy another chain when you've used all 50 screws. The chain can easily refill with screws
Adjustable Screw Length and Depth: The driver is adjustable to varying screw length and driving depth. Suitable for any scenario where screws are required
Quickly Drive into Any Material: Drive screws into wood, iron sheet, walls, and more easily and effortless
Durable Materials and Construction: Sturdy stainless steel to blitz through screwing tasks
Complete Kit: 1 x 6" (150mm) screwdriver bit, 1 x chain with 50 screws, 1 chain screw gun adapter
Want to make your DIY tasks and projects less troublesome so you can concentrate on enjoying the result of your labour? Add Quick Drive to your tool kit!