The Best Solution To Effectively Propagate New Plants!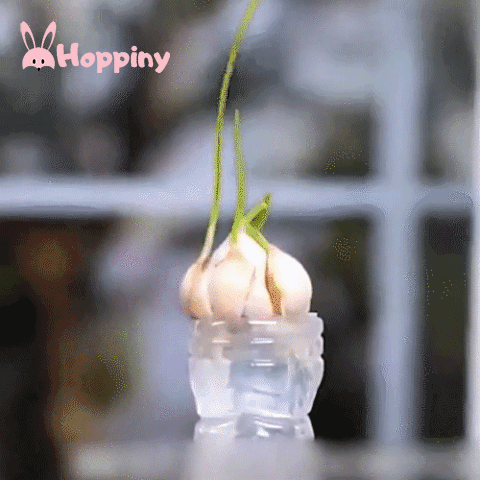 Fond of growing your own garden but find it tricky to propagate plants? Though you can buy already-grown plants, this can be expensive as grown plants are costly. Here¡¯s a well-known tip: just grow your own from existing ones EFFECTIVELY with very little effort using this Rapid Rooting Powder!
With the help of this effective Rapid Rooting Powder, you don't need to worry about the complexities of plant propagation. Ensure the regeneration of your seedlings and cuttings with this proven solution.
FEATURES:
Broad-Spectrum Plant Growth Regulator -

Use it to grow herbs, bonsai, shrubs, flowers, orchids, and a variety of plants and trees.
Eco-Friendly & Non-Toxic Formulation - Made with 90% Naphthaleneacetic Acid.
Function - Rapid growth of roots, seedling germination assistance. Suitable for cutting, soaking seedlings, and transplanting trees.
Efficient - Fast-growing root germination assists the rooting of succulent seeds to rapidly increase the survival rate.
Accurate - With a polysaccharide nutrient base, the proportion is more accurate.
Improve Survival - Promote cutting roots, rapid rooting, germination, and improve survival. After the tree is transplanted, the damaged fiber roots revive vigorously.
HOW TO USE:
Dissolve one bag of the powder in 1-2 litre/s of water. Soak the base cuttings into the rooting powder solution for 1 to 2 hours.

To maintain the integrity of the plant growth, make a solution by dissolving one packet of the powder in 10 liters of water and spray to the plant once a week until roots are well established.

For irrigation use: Dissolve one pack of powder in 2 liters of water and irrigate once every two months to further promote healthy roots.

For germination: To assist in good germination and growth of roots, make a solution of the powder with 4-5 liters of water and submerge the seed for 6-8 hours. Remove and rinse the seed.

The cuttings can also be directly dipped into the powder for a more potent effect.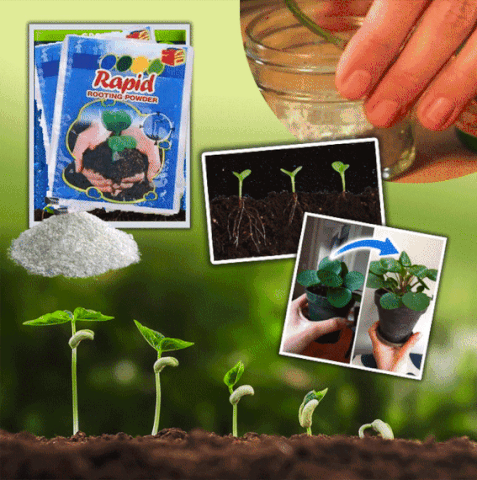 SPECIFICATIONS:
Net Weight:

0.03kg (0.07lb)

Ingredients:

90% Naphthaleneacetic Acid Powder
PACKAGE INCLUDES:
1 Pack x Rapid Rooting Powder (2 pcs)