Most Convenient Storage Organizer for your Refrigerator

Easy, smart-slide design and convenient to use
Our Refrigerator Storage Organizer, flexible to use, with convenient and smart slide design, can be used under the table; space-saving, can be used to store some little things.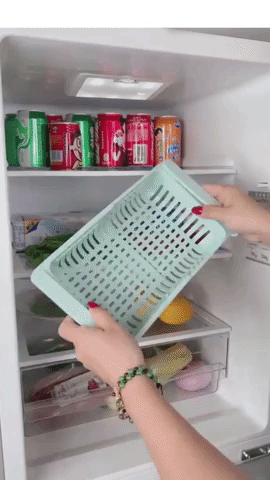 Easily installed
to your fridge and fits
most standard size refrigerator shelves
.
We offer
beautiful
,
functional
,
useful products
, we created these refrigerator accessories so you can
enjoy a perfectly organized fridge
.
SPECIFICATIONS:
Size: 20.5 x 16.4 x 7.6cm
Package Include
1 x Refrigerator Storage Organizer Rack