✨Remove Blackheads Vacuum Pore Cleaner Pro
😘Give you a clean face!
WHY DO WE GET BLACKHEADS?
SOLUTION:
Clogged pores and blackheads CAN be easily managed at home WITHOUT scarring from picking and popping with your fingers. All you need is our Blackhead Vacuum Pore Cleaner and 5 minutes of preparation.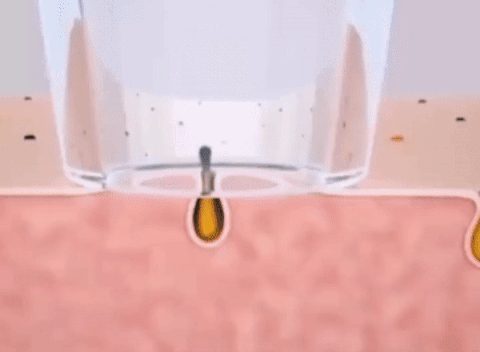 WHY THE BLACKHEAD VACUUM PORE CLEANER IS YOUR FIRST CHOICE TO FIGHT AGAINST BLACKHEADS?



Blackheads are hidden in the pores. The wrong used method to extract the pores might hurt your skin. The key to sucking blackheads is to open the pores. Since blackheads are large at the bottom of the pores and small at the top. Proper suction can thoroughly suck out blackheads, whiteheads, acne, dead skins, and clean your pores. Your skin immediately appears vigorous after use. Blackhead Vacuum Pore Cleaner works for all skin types.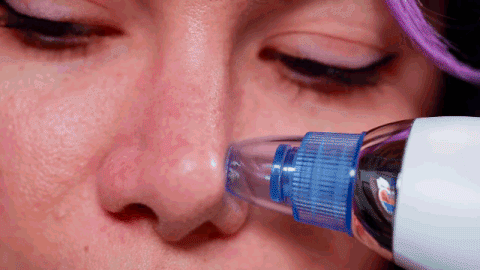 HOW EXACTLY DOES IT WORK?
Our vacuum suction device is designed to be a professional alternative to beauty salon treatments and can help to remove blackhead, acne and clean the face deeply and it is suitable for treating dry skin, sagging skin, dull skin and also wrinkles. Vacuum function cleans dirty pores through suction and increases blood circulation in the skin.
WHAT TO EXPECT WHEN USING OUR BLACKHEAD VACUUM PORE CLEANER?
Reduces the appearance of pore sizes
Increases hydration
Removes dirt and oil
Leaves your skin soft & flawless when it's time to apply makeup
Allows your skin to absorb skincare products up to 20x deeper
Is designed to assist you with exfoliation, skin rejuvenation & spot cleaning
Provides you the same results as professional, in-salon microdermabrasion treatments
Makes skin look and feel beautiful
All from the comfort of your own home
RESULTS - BEFORE & AFTER:
WHY YOU SHOULD CONSIDER GETTING A BLACKHEAD VACUUM PORE CLEANER?
Suffering from bad skin and having unsightly blackheads or acne is no fun, nor is looking old before you are ready! If you want to be at your best for that life-changing interview, business meeting or date but your skin is letting you down, then your confidence won¡¯t be high when you need it to be. 1 or 2 weekly skin care treatments for only 5 minutes with our blackhead remover will bring about a noticeable difference you can see and feel. Click ADD TO CART now to return to younger, fresher, glowing skin.
"I love this! My pores look better than I ever would have imagined! If you are hesitant just go ahead and buy it, you wont be disappointed. Very satisfied, thanks Diamond Skin Pro!" - Leona.
WHAT ELSE DO YOU GET FROM USING THIS DEVICE?
Diamond skin peeling:

The exfoliating tip provides a non-invasive treatment to rub off top skin layer to remove the dead cells. Makes skin smoother, with more refined texture, and firmer by stimulating natural cell renewal.
Face lifting:

The vacuum lift system creates a gentle stimulating massaging action, stimulates microcirculation, with a firming effect on the skin.
Deep pore cleansing:

Unique small round hole design, perfect for blackhead and acne removal. It thoroughly removes dirt trapped in pores, hence reducing acne.
Wrinkle removal:

Unique small elliptical hole design, gently massaging the face, stimulating blood circulation and cell renewal, reducing appearance of fine lines.
Specifications:
Size: 15 * 4.4 * 3.4cm

Weight: 190g

Color: White
Package includes:
1* Remove Blackheads Vacuum Pore Cleaner Pro