It's that time of the year -
SUMMER!
Take 50% OFF For Our Summer Sale Today!
While Supplies Last
The extreme heat does not only put our health at risk, but it also damages our car's interior. The Retractable Windshield Cover provides UV protection, so you can perfectly keep your car's internal temperature cooler. Not only that, but it also prevents the interior from being damaged and faded because of direct sun exposure.
Protect yourself and your car from the sun's harmful rays!
It's equipped with advanced and effective insulation technology that keeps the temperature cool inside your car despite the sun's scorching heat. It's covered with an aluminum foil surface that helps it work its magic. Crafted with high-density polyester fabric, this sun-shade can block 99.5% of the detrimental effects of UV rays.
It's super easy to use and install with its retractable design, allowing you to instantly cover the windshield when necessary. It comes with durable and high-grade suction cups in four-point fixing that holds firmly and can be reused as needed.
This remarkable sunshade works on a variety of vehicles like SUVs, trucks, vans, compact cars, and more, because of its well-structured and completely adjustable design. It's a total space-saver and environmentally-friendly too. Definitely a must-have!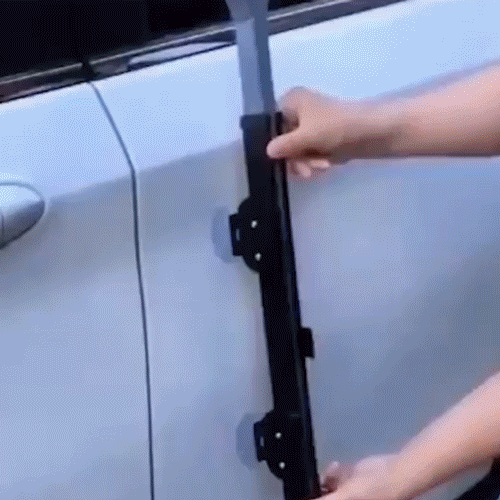 Protect your investment at a fraction of the cost. Why suffer from the sun's scorching heat when you can avoid it?
Specifications:
Dimensions: 70 x 155 cm
Materials: High-density Polyester, Reflective Aluminum Foil, Nylon
How to use:
Make sure your windshield and glass are clean.
Check if it perfectly matches the size of the glass. If it doesn¡¯t, trim the excess.
Properly position the suction cups and press hard against the glass.
Attach the ABS bracket to complete the installation.
When using, pull the retractable windshield cover to the other side of the glass for protective sunshade.