Mess-Free And Clean Kitchen Stove Every Time!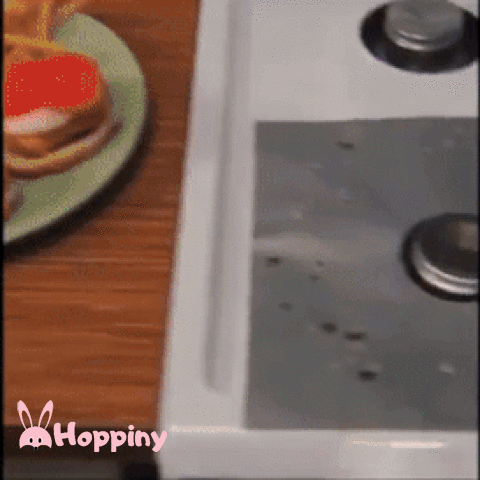 For those who love to cook but hate the mess that is created on our stovetop by pots boiling over and frying grease splatters, we have the answer. These Reusable Foil Cover or stove protectors are a great way to provide protection to your stovetop as well as reduce food, grease, and water spills.
FEATURES:

Easy to Fix: Protectors can be trimmed to fit different gas stoves. Fits virtually all gas hobs and is non-stick. Can easily be removed when cleaning. Wash in hot soapy water, or in the dishwasher, fully reusable.
Heat Resistant: Put your safety first and mind at ease with our top-rated, superior quality gap covers. With our 2020 newly improved and upgraded food-grade material, you can rest assured that you¡¯re purchasing quality, unlike the outdated and unsafe alternatives available.
Cover the Gap: These covers are the perfect answer to preventing food, crumbs, and other small items from falling in between the small gaps from your stove and countertops.
New and Improved Style: These gas hob protectors are 100% non-stick, can be easily adjusted for a perfect fit, and will stay in place, and allows protective sheets to be easily removed when cleaning.
Reuseable: Nonstick coating makes it easy to reuse over and over again. So go ahead and cook on the stove carefree, and get rid of the mess in seconds before your guests arrive for dinner.
Non-Toxic & Odorless: Made of durable nonstick glass cloth coated with Premium Teflon, non-toxic, no chemical smell. Can be also used safely in the dishwasher. Keep harmful chemicals away from your family.
Durable & Cuttable: Our heavy-duty burner liner cover can be easily cut. It is thicker than regular size stove top covers and makes it more durable so you can use it for a long time.
SPECIFICATION:
Withstands Temperatures: Up to 260¡ãC
Size: Approx. 270 x 270mm/ 10.63" x 10.63"
Color: Black, Silver, Beige
PACKAGE INCLUDES: