Never run out of light.
With this Rosewood Handmade Custom Windproof Kerosene Bead Lighter, you¡¯ll always come prepared.
It¡¯s beautifully handcrafted with heavy-duty wood and copper, smoothened to perfection. Equipped with a flint core made of fine cotton fiber to ensure excellent combustion. Designed to produce a strong igniting spark.
Definitely not your ordinary lighter.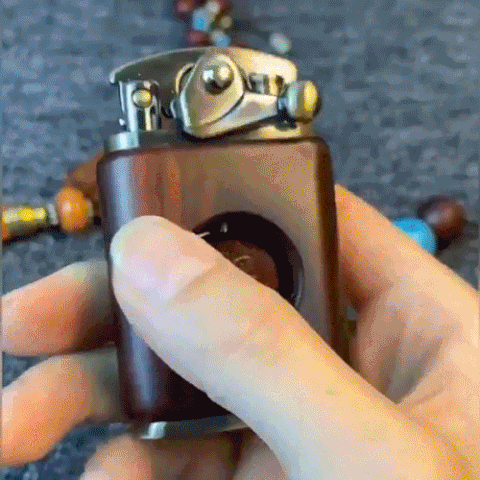 This comes with a premium rocker arm, an oscillating lever which causes friction and produces ignition. Unlike ordinary lighters, these bead lighters are easier to use. It¡¯s made with high-quality materials to ensure durability and safety. Carefully connected through riveting for guaranteed firmness and longevity.
Designed to last years of use.
It¡¯s equipped with a metal gasket at the bottom that allows you to refill it as soon as it runs out of kerosene. This opening can be sealed tightly to avoid leaks and risks. Absolutely reusable and cost-efficient!
It¡¯s lightweight and compact, totally portable. Crafted with a modern and unique design. It looks so sleek you¡¯ll want to use it all the time. Comes in different colors that would match your preference. Suitable for both men and women of different ages. Can be used in different scenarios, offices, restaurants, at home, and many others. Even perfect for weekend BBQ nights.

Suitable for indoor and outdoor use. It¡¯s safe to use it outdoors because it¡¯s totally windproof.
Next-level design perfect for you. Makes a great gift too!
Specifications:
Materials: Wood, Copper
Size: 65 x 40 x 15 mm
Weight: 80 g