Easily Scrub Hard To Reach Areas Including Your Shoulders, Back, Lower Back, And Feet!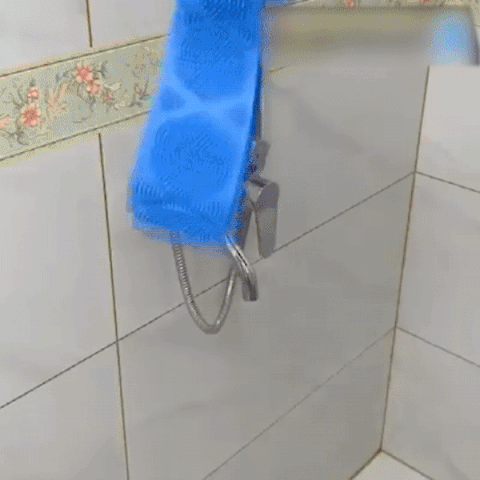 Do you want deep yet gentle exfoliation, leaving your skin feeling soft and supple, do you want a therapeutic massage to release pressure points and decrease stress while you shower, or do you want to improve your skin texture without using harmful chemical exfoliators? Scrubby Buddy? is designed to make your showers effortless and luxurious all while providing those hard to reach areas of your skin with the deep cleansing they need to clear clogged pores. Use it to cleanse, soothe, and massage any part of your body while you shower to relieve stress and get smooth, radiant skin! Scrubby Buddy's hangable handle design, durability, high-temperature resistance, and elasticity make it the ideal accessory for your shower or bath.
Did you know your lower back and feet are the most neglected parts of your body when you shower? Areas of your skin that aren't scrubbed on a daily basis accumulate bacteria, dirt, and dead skin. This leads to irritation, body odor, and even infection! Don¡¯t neglect those hard to reach areas. Scrubby Buddy? makes it easy to clean every part of your body! You can effectively remove dead skin cells, clear clogged pores, and ensure that your skin doesn't harbor bacteria. Scrubby Buddy? is the perfect shower tool to keep every part of your body clean.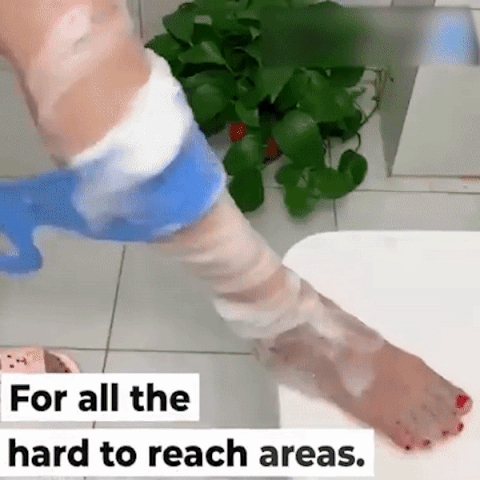 FEATURES AND BENEFITS:
Gentle Exfoliation and Therapeutic Massage

- Soft bristles and massage beads remove dead skin while providing targeted pressure release to relieve muscle tension.

Dual Sided Cleaning

- Two sides with different scrubbing options for deep exfoliation, helping you get rid of dead skin, rashes, eczema, back acne, and other skin problems
Two Ergonomic Handles - Easily stretches in length on the two ends.

Soft and Comfortable

- Made of top quality silicon with 1 cm bristles to gently rejuvenate the skin.
Easy to Foam - Foam up any of your favorite body washes and skin treatments.
Hangable design - When you're done, use the handles to hang it in your bathroom for quick-drying, keeping mold and mildew away.
New Extended Design: Allows for Easier Cleaning with More Surface Area.
Soft 1cm Bristles: Penetrate Deep into Pores, Gently Exfoliating to Remove Dirt and Dead Skin Cells.
Massage Beads: Provide Targeted Pressure Point Release to Relieve Tension.
Comfort-Fit Handle: Makes it Easy to Grip and Slip Resistant.
Flexible Silicone: Easily Rolled Up to Fit Any Shower or Cabinet Space.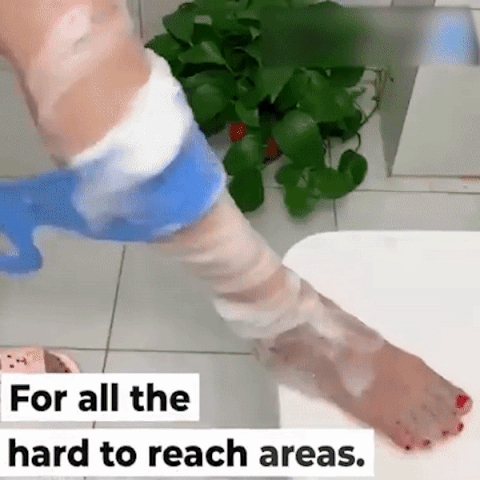 SPECIFICATIONS:
Material: Silicone
Size: 60cm
PACKAGE INCLUDES: