SAVE UP YOUR PLUMBER FEES WITH THIS SILICONE SINK DRAINER!
Choosing the right sink drainer is beneficial for our house pipes. We often forget the importance of choosing the right sink drainer that fits.Sink strainer is used to strain solid debris, food particles, hairs and waste. It allows water to pass through and prevents the waste clogging the pipes.
However, there's a lot of factors taken into consideration when choosing a sink drainer that fits, such as cost,material,durability etc. Moreover, choosing a practical sink drainer is also important as you'll have to clean the drainer from time-to-time. With this Silicone Sink Drainer, you are able to save up money by purchasing a durable and practical sink drainer.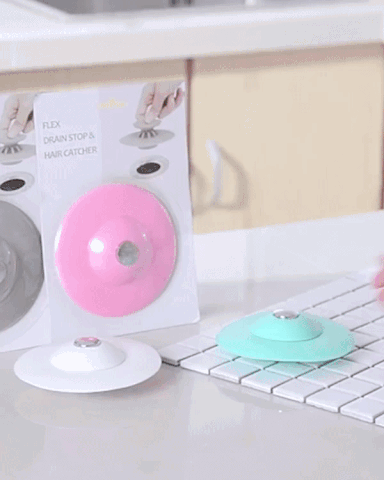 Product Features:
2 in 1 Sink Drain Stoppers and Strainers -

Made of High Quality Silicone,The Silicone Sink Drainer drains and prevent water flow. It can stop hair and cooking trash going down the drain. It's deodorizer drain plug, and even prevent fleas from climbing out of the sewer
Wide Application -

Fit for kitchen sink, bathroom washbasin and bath tub or floor drain. Soft and flexible you can change its size to fit most basins, sinks, bathtubs and drains. But the hole size should be between 1.34in and 3.74in, and does not apply to a hole that has a buckle, please watch the 3rd picture carefully

How It Works -

Press the center of button, the edge will fold up and allow water to pass through and catch clogging items. Press the edge ,it can close the valve to fill your tub with water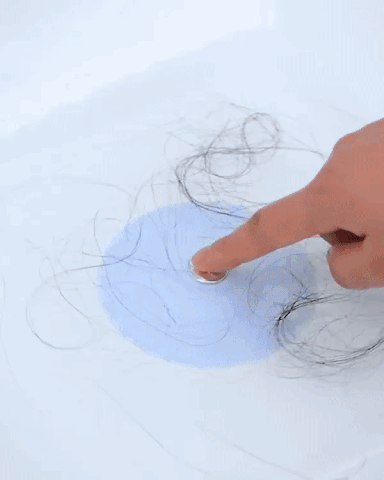 Easy to clean -

it is easy to clean and move. You can wash bathtub drain stopper easily by warm water or soap

Make Your Life Easier -

It can fill your washstand with water to wash face and hair, fill your bathtub with water to shower, fill your kitchen sink with water to wash vegetables ,fruits and dishes
Product Specification:
Material: High Quality Silicone Material
Product net weight: 2.12 ounces per drain stopper.
Product size: 3.93(D) * 1.26(H) in per drain stopper.
Color: Azure Blue, Baby Blue , White, Pink, Grey
Package Includes:
2x Silicone Sink Drainer
Estimated delivery time 7-14 days