Free Up Space Around Your Countertop And Maintain A Clean And Organized Sink Area!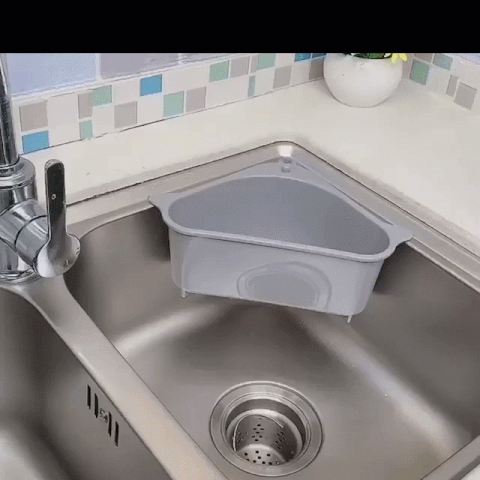 Would you like to have a Sink Draining Rack at your fingertips when you are doing the dishes or preparing a meal? Are you looking into keeping your sink and kitchen organized? Then we have just the perfect organizer for you!
With a compact triangular structure, the Sink Draining Rack fits neatly in most sinks and any corner. The extra space can be fully used for various purposes - like a cleaning tool shelf to hold dish soaps, sponges, scrubbers, and more. You can also use it as a fruit basket to store fruits and vegetables within easy reach. You can even temporarily collect fruit peels for easier disposal when peeling. It uses suction cups to attach to surfaces without drilling or sticking. With this, there will be no damage to your countertop or bathroom!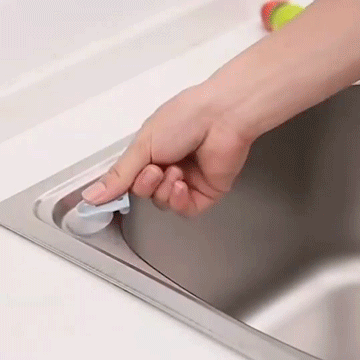 FEATURES:
Convenient:

The

Sink Draining Rack attaches to any sink in your house using strong suction to keep it in place. No need to install it, just stick it where you need it.
Multi-functional:

It can

b

e used to drain your sponges, scrubs, and kitchen scraps when preparing meals. Since there are holes in the bottom of the rack, any water or liquid will drain out.

Organization:

Keep your sinks and kitchen neat and tidy with the Sink Draining Rack. It will allow you to have any items you need within reach.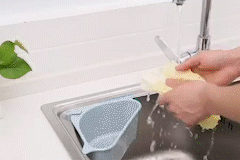 SPECIFICATIONS:
Size: 23 x 14.2 x 10cm / 9 x 5.5 x 4"
Color: Beige, Blue, Gray
PACKAGE INCLUDES: