Instantly Get That Slim And Toned Body That You Wanted!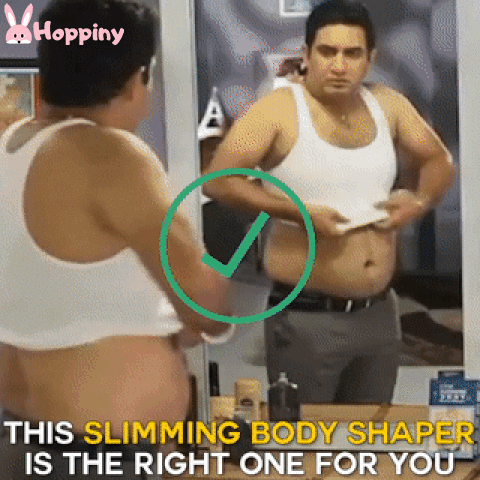 Our Slimming Body Shaper Under Shirt corrects your chest and mid-section and will show a flat, slim and toned look. Can be hidden under any type of clothing.
Made from high-quality material and designed to prevent loss of elasticity. Its breathable fabric ensures a comfortable fit all day long while improving posture and back support.
FEATURE:
Instant Chest and Mid-Section Fat Slimming:

A revolutionary chest and mid-section slimming undergarment, specifically designed to reduce the appearance of Gynecomastia or ¡°man boobs¡± in men and slim the midsection by engaging core muscles.

Does not lose its elasticity:

Constructed with premium materials to be durable and won't lose it elasticity

Comfortable for all-day wear:

Extra tight, yet comfortable to wear underneath any kind of clothing because its fabric is breathable.

Improves posture and back support:

Perfectly fit the body that helps to enhance your posture and provide back support.
SPECIFICATIONS:
Material: Nylon &

Spandex

?Size:

PACKAGE INCLUDES:
1 x Slimming Body Shaper Under Shirt