This classic, solar-powered light is covered with a Hexagonal Lattice glass diamond-patterned lamp-shade for a fancy lighting effect on Ground. Adds unique decorative charm to any landscape.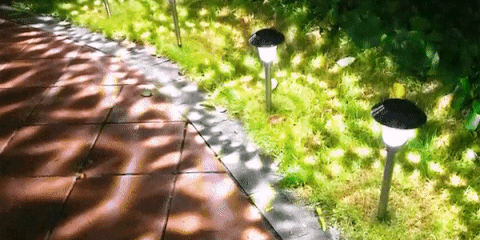 ¡¾Solar Powered¡¿: Powered by the sun. It will automatically turn on at night and turn off at dawn.
¡¾Excellent Lighting Effect¡¿: It has 6 lumens, the modern substantial textured touch of metal and glass, strong light transmission, and sunflower-like lighting patterns.
¡¾Easy to Install¡¿: No additional tools required to install this solar ground lighting outdoor.
¡¾All-Weather-Resistant¡¿: No worries about rain, snow, frost or sleet. Stainless steel and rugged ABS plastic construction give the longest-lasting life of any LED lights on the market.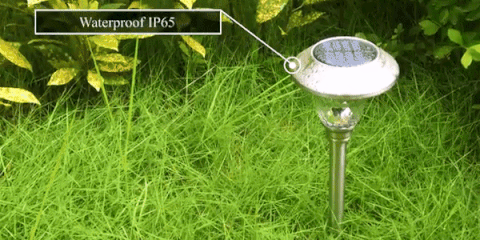 Specifications:
Dimensions:16.54" in height x 4.72" in diameter
Material: stainless steel + ABS plastic
Battery: 1¡Á NI-MH AA 1.2V 600mAh rechargeable battery (included)
Bulb: 6500K LED (cool white, high contrast)
Lumen: 6 lumens
Waterproof: IP65
Powered Source: 100% solar powered
Charging Time:6-8 hours (under enough sunlight)
Working Time: 8-12 hours