Spa-quality skincare at home.
Our skin is sensitive, especially in the face. That¡¯s why we should be careful about what we do or apply to it.
This Spa Facial Steamer is specially crafted to give you the glowing skin you¡¯ve always wanted in less than 5 minutes! It uses micro-steam technology that hydrates your skin, well enough to leave you with an immediate glow. It¡¯s the next-level beauty tool you never thought you needed.
The steam replenishes your skin¡¯s moisture unlike any other product in the market. Using advanced technology, the heat effectively removes excess oil and sebum on your face. It cleans up your pores, making way for the other beauty products you apply to be more effective as your skin becomes more receptive to them.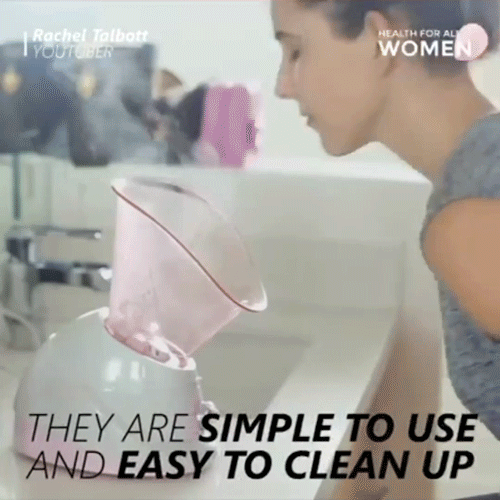 It¡¯s created to quickly penetrate your skin for deep cleansing and instant moisturization. With its compact and posh design, it allows you to use it whenever, wherever. Made to fit any of your bag or your car¡¯s apartment, ready to detoxify and give you that moistened, fresh-looking skin any time of the day.
Other than that, the steam relieves symptoms of cold and rhinitis. It¡¯s therapeutic too. Very useful! Feels like your own spa at home.
Used friendly, this device is very easy to operate. All you have to do is pour water onto it. Plug it in, switch it to the desired power, and let it work its magic. The time of usage depends on you, but the steam power automatically stops when the water inside the device dries out.

Invest in your skin today.
Specifications:
Size: 19 x 19 x 19.5 cm
Product Weight: 0.5 Kg
Plug: EU, US
Capacity: 50 ml
Output Voltage: 110 - 220 V
Rated Power: 100 W