Removes Spot Weld Quickly And Cleanly!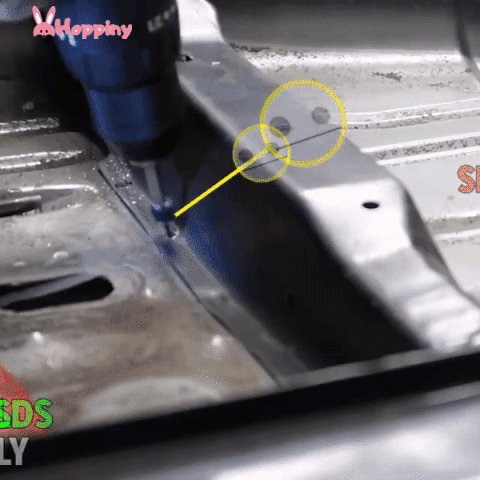 Spot-welding attach sheet metal to cars but it can be a real bear to remove these welds when your car needs to repair or replace panels. These Spot Weld Cutter Drill Bit are designed to carve right through the joints on metals without needing to spend lots of time grinding and creating less damage.
The spot weld drill cuts through existing spot welds and releases damaged panels. The mill cutter is suitable for drilling out spot welds on most vehicle panels including galvanized, boron, high-stress steels and allows the removal of the top panel only, leaving the back panel intact. The pilot pins ensure accurate cuts.

FEATURES:

The product can remove metal plates by reducing the damage without distorting the metal or damaging the underlying panel.
A double-sided sawtooth cutter,

increase production efficiency.

Made of high-speed steel material, high durability, and long service life.
Simple structure, easy to install and replace.
SPECIFICATIONS:
Material: metal+plastic storage case

The diameter of the saw tooth part: 3/8"(9.5mm)
PACKAGE INCLUDES:
1 set x Spot Weld Cutter Drill Bit