Drill Perfect Squares Easily!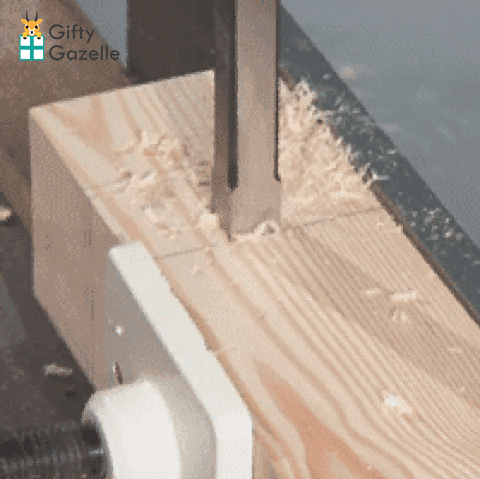 Make your woodworking much easier with these Square Wood Chisel. Achieve a smooth, symmetrical finish for every wooden furniture, doors, and windows that needs a squared hole. It attaches to your drill press to turn into a mortising machine that produces clean, square cuts for your woodworking projects.
The Square Wood Chisel boasts a sturdy construction to ensure that it works great for heavy chopping or rigorous drilling that results in increased accuracy and lesser working time. It ejects the chip efficiently to prevent jamming. Widely used, it fits most mortising machines and drill press attachments.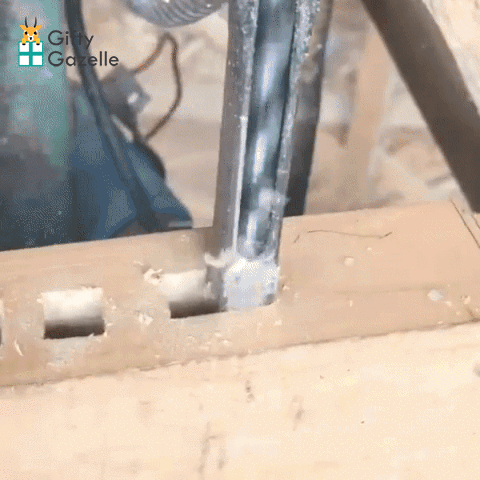 FEATURES:
DURABLE - It's made of high-speed steel that has been heat-treated. Built with HRC48~50, it has a high hardness, lengthened core, and high concentricity.
PERFECT SQUARES - Great for drilling square or rectangular holes in wood. Mainly used for woodworking projects.
EASY WOODWORKING - It reduces the laborious effort for workers and reduces construction costs for installation, renovation, decoration industries.
WIDELY USED - The professional wood drill bit is suitable for renovations, construction, installations, decoration industry, etc. Fits all mortising machines and drill press attachments.
HOW TO USE:
Use a drill press

to keep your drill bit perpendicular to the board when cutting mortise holes

Match the bit¡¯s diameter

with the width of the mortise hole.

Begin with each end of the hole,

chisel inward from the ends.

Upon finishing the ends, work your way towards the middle.

The direction of the grain and hardness of the wood species will determine how easily chisel inserts into the lumber.

Clean the inside of the mortise hole and smoothen out any high points

by using a combination of sandpaper and wood files.
Upon completing this step, your mortise hole will be ready for a dry fit.
SPECIFICATIONS:
Material: HSS
Total length: 210mm
Clamping Cylindrical Diameter: 19mm
Type: 1/2''(12.7mm) / 3/8''(9.5mm) / 5/16''(8mm) / 1/4''(6.4mm)
PACKAGE INCLUDES: