The Amazing Innovation For Door Damages Prevention Due To Slamming!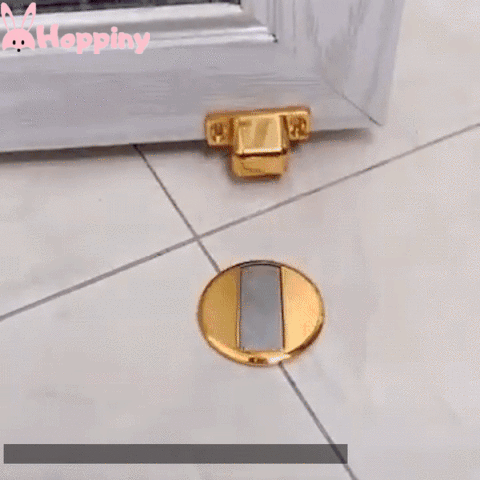 There's nothing worse than being without a doorstop and getting a door slammed on your finger! Don't let this happen to you. Get this Stainless Steel Invisible Magnetic Doorstop!

The Magnetic Stainless Steel Doorstop is a small but powerful door stopper. With the strong adhesive magnet, it can hold the swinging door tightly to avoid any slamming or scratching. It offers a drill-free installation to save your floor from being punctured. The door stopper is made of anti-rust stainless steel which is durable and guaranteed to last long. It is slim and compact and hardly takes any space.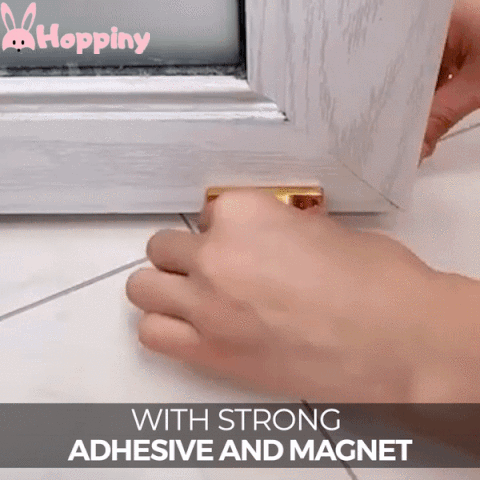 FEATURES:
Strong Adhesion: With the strong adhesion magnet, it can hold the door effectively and stop it from swinging.
Durable Material: It is made of stainless steel and magnet which is durable.
Wide Application: The stopper can be widely applied at home, office, bathroom or any kind of doors.
Two installation methods£ºSupplied with self-adhesive tape and screws.
SPECIFICATIONS:
Material: Zinc Alloy
Size: 6cm x 3.3mm x 5cm
PACKAGE INCLUDES:
1 x Magnetic Doorstop
2 x Double-Sided Tapes
4 x Screw