Easy & Fast Solution To Clean Drain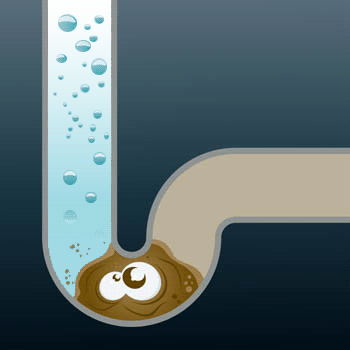 Keeping things clean around the house is already a hassle on itself but cleaning clogged sink and drain is a hassle on another level. It requires the right tool t clean it and sometimes you worked for hours with no result. This Strong Sink Drain Cleaner will definitely get the job done without needing any manual hard labor.
This product will dissolve almost anything, from dissolving grease, hair, paper, soap scum, oils, to the organic matter in no time. It designed with a high-density formula where it sticks to the walls of your pipes and alters the pH level to rapidly dissolve the obstruction.
Strong Sink Drain Cleaner is perfect to use on pipes, toilets, sinks, tubs and in other main drain lines. It has no unpleasant odor and is made only from non-corrosive & non-caustic materials which won't harm your drains, pipes or septic system. It saves time, effort and most importantly, gets the job done.
Product Features
Dissolves grease, hair, oils, soap scum, and paper products easily
Use on pipes, toilets, sinks, tubs and in other main drain lines
Cling to pipes and liquefy drain obstructions
Non-corrosive, no caustic and odorless formula
Product Specification
Type

¨C Drain Cleaner
Features

¨C Eco-friendly
Net Content

¨C 110g
Package Included
1 x Strong Sink Drain Cleaner
How to Use
1. Put the appropriate amount of this product (40 gms each time into the sink, 200 gms or more in the toilet and main pipe), pour into the pipe, and rush in with a large amount of water after five minutes. Hot water recommended for serious blocks to the pipe unobstructed
2. It can be operated repeatedly or waited for several hours without being dredged, and treated with leather tweezers
Estimated delivery time 7-14 days