Achieve that hourglass body in seconds!
Get ready to flaunt that bikini body with this Summer Waist Trainer. It¡¯s made of comfortable, close-fitting fabric that allows you to wear them any time of the day, with ease. Wearing it during your workouts turns up the heat and increases sweating in your belly area. It helps eliminate toxins in your body and accelerate your calorie-burning process.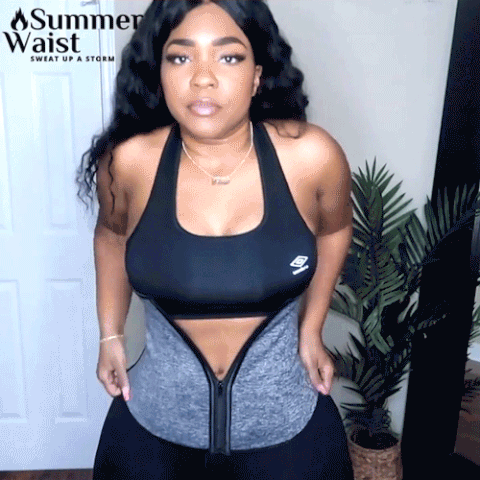 Like sauna for your belly!
Snatch that waist! This trimmer is made with durable, high-quality, and elastic fabric. It¡¯s equipped with 9 steel bones that help shape your waist and for better support. For stronger compression and a more remarkable effect, it features an adjustable velcro lock on top of the front zipper. This double-layer lock also gives you that hourglass shape you¡¯ve always wanted.
Apart from its amazing weightless and fat-burning functions, it can also be used for postpartum waist recovery, back pain relief, and posture correction. The heat produced maintains muscle warmth and promotes relaxation to prevent fatigue and injury after exercise.
It can be worn over or under your clothes, depending on the level of sweating you want to achieve. This power was trimmer is suitable for all shapes and sizes. It¡¯s easy to use and unbelievably effective!
It¡¯s not too late for that incredible summer body. This sweat belt is the answer!
Feel and see the results yourself.
Specifications:
Material: Neoprene, Polyester, Spandex
Lock: Zipper with Hook, Velcro Belt
Type: 9 Steel-boned Latex Corset