Tired of pets ruining your favorite new furniture?
Our Super Scratch Claw Caps is the perfect solution to protect your furniture from your cat's claws!
Take advantage of our 30-Day Money-Back Guarantee and try our Super Scratch Claw Caps today! They come in packs of 24 multiple colors and sizes!
*Not available in stores

✔? TRAIN YOUR PET: Apply our cat caps and keep your cats from scratching your home up.
✔? REDUCE STRESS: Stop stressing about constantly watching your animal, with the fear that they will ruin your new or favorite piece of furniture.
✔? KEEP FURNITURE LONGER: Keep your furniture in perfect conditions and enjoy your favorite spot in the house for longer.
✔? EASY TO APPLY: Simply apply the glue and stick the scratch caps onto your cat's claws.
✔? SUPER PROTECTION: Our protectors will keep your cats from scratching up anything in your home.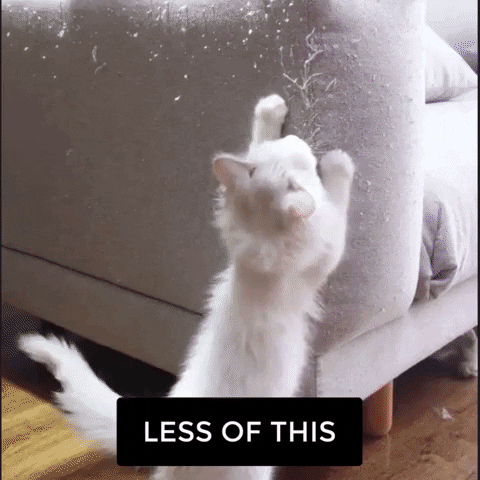 FREQUENTLY ASKED QUESTIONS
How soon will I receive my order??
Our team is working 24/7 to get your orders to you as fast as possible. Each order is processed within 24-48 hours. Due to the high demand on promotion items, please allow up to 2-3 weeks for your order to arrive at your doorsteps. ?
Where does this ship from??
Our warehouses are located all around the world, so we can ship your product to you in the fastest possible way from the closest location.?
How can I track my order??
As soon as we process your order, you will automatically receive a tracking code via email. It will include instructions and a web link so you always know the status of your order.