GIVE THEM THE GIFT THEY'LL NEVER FORGET!
Greeting cards are so boring. Our Surprise Explosion Box is a gift they will never forget! From anniversaries to birthdays to holidays the box Surprise Explosion Box is a gift that is sure to blow them away! If you¡¯re looking to send a sweet sentiment just because or celebrate one of life¡¯s little moments, this customizable explosion box will help you do the trick!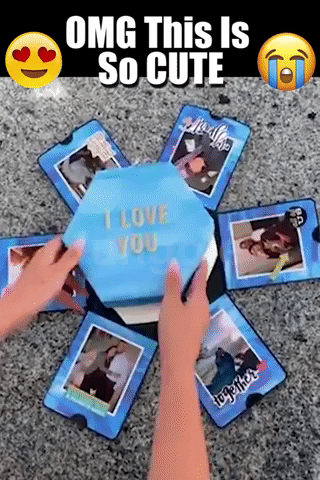 When closed it looks like an ordinary gift but when opened the gift box will explode and surprise anyone who opens it. Ignite your creativity in unimaginable ways while you're customizing the box. Show all the happy memories between you and your loved ones. There is even room in the middle for a small gift or ring! Anyone who receives this will be incredibly surprised by this amazing little box!


Rather than giving material goods, this is a special way to say ¡°I love you¡±. The perfect gift for Valentines, Mother Day, Christmas, weddings, graduations, birthdays, or just simply because 🎁❤?